CONVERSATION SERIES
Pride
Celebrating LGBTQ+, advancing LGBTQ+ rights
and activating allies.
Fullness of self means taking pride in who we are
That's why we developed the Pride Series — a group of conversations exploring identity, inclusion and allyship.
This series is for leaders everywhere who aim to create an LGBTQ+inclusive space, whether at work or in the community. These conversations explore gender identity, sexuality, what it means to be an ally, and how to create spaces where everyone can show up as their full selves.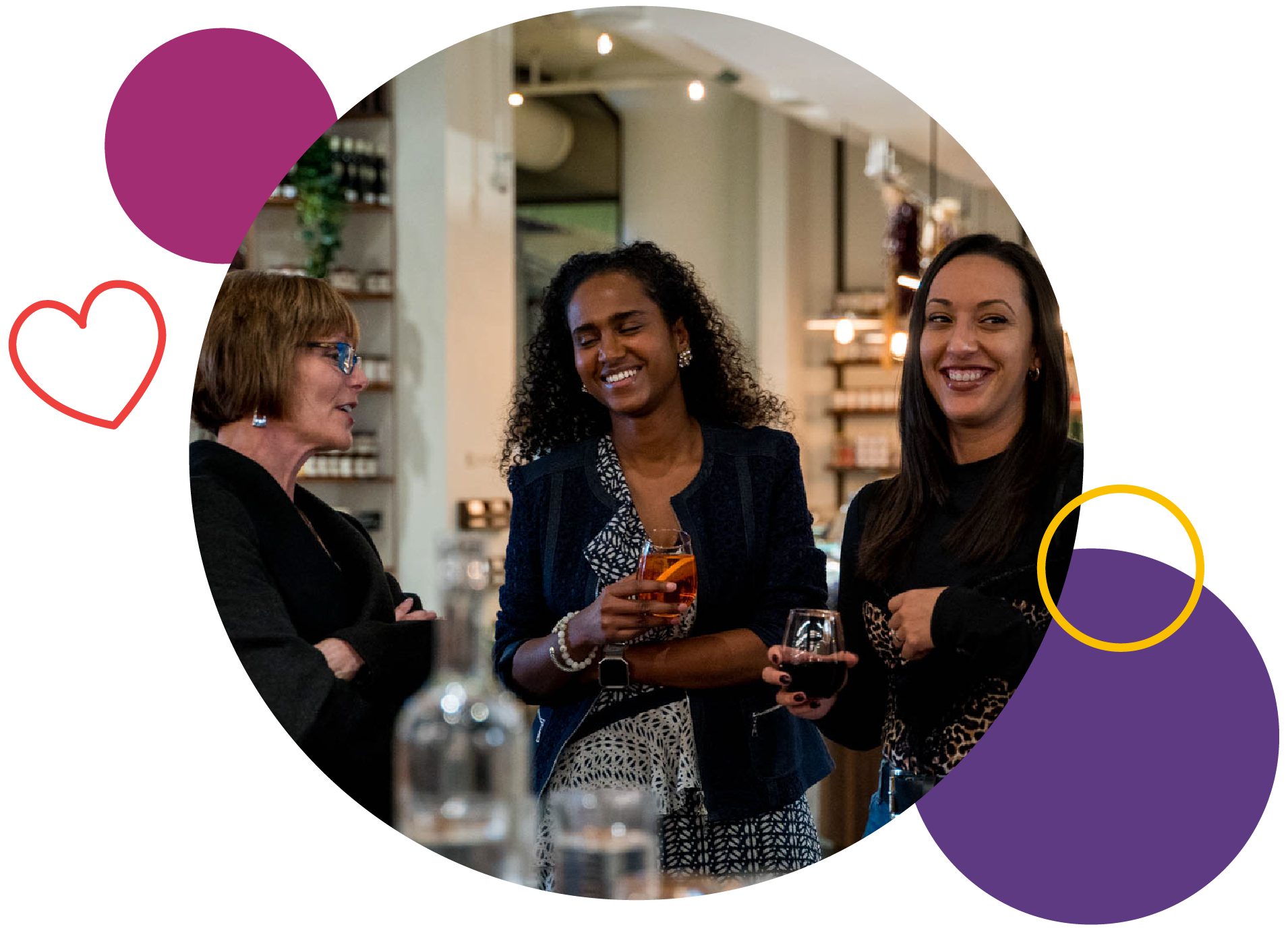 LGBTQ+ Inclusion
A conversation about how we can come together to champion true LGBTQ+ inclusion.

Beyond the Binary
A conversation about gender inclusion, why it matters, and what we can do to move beyond the binary and create a more inclusive environment for all.

Allyship
What is an ally? Why do we need them? And how can allies help build a more inclusive culture?

Intersectionality
A conversation about intersectionality. What it is, and how it affects our lives and affects others.

Unconscious Bias
A conversation about bias in society, and how together we can help counteract bias and level the playing field.
Celebrating Pride
A conversation about celebrating Pride, living your truth and taking joy in who you are.
PRIDE SERIES
5 Reasons Why
1. Everyone deserves to feel a sense of dignity and pride in who they are

2. Flying flags is not enough
To truly support LGBTQ+, organizations need to do more than just "put a rainbow on it." It's about creating a truly inclusive culture where people feel safe and supported to show up as their whole selves.
3. The workplace has work to do
According to the Human Rights Campaign:
46% of LGBTQ workers say they are closeted at work
1 in 5 LGBTQ workers report having been told or had coworkers imply that they should dress in a more feminine or masculine manner
53% of LGBTQ workers report hearing jokes about lesbian or gay people at least once in a while
31% of LGBTQ workers say they have felt unhappy or depressed at work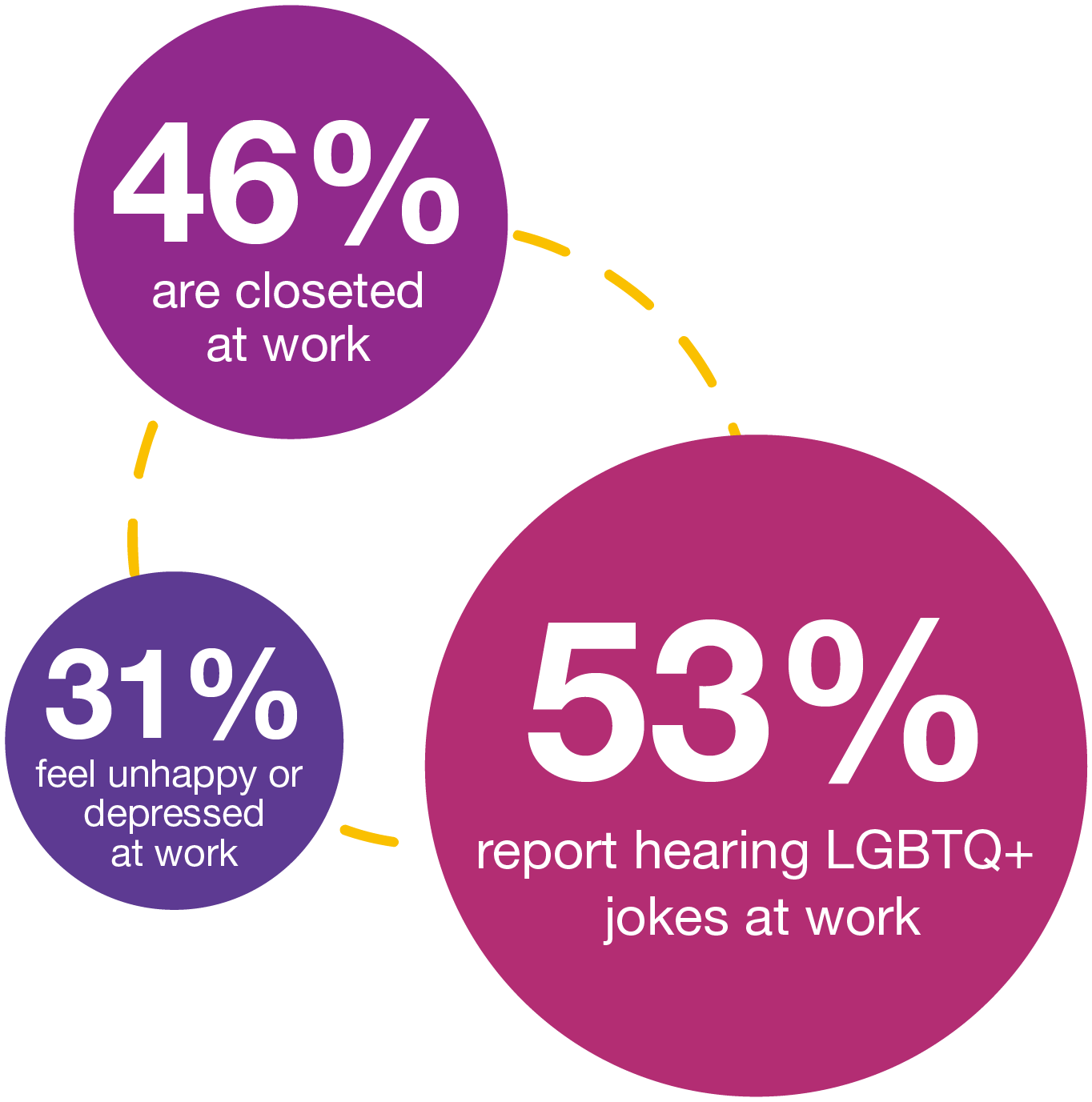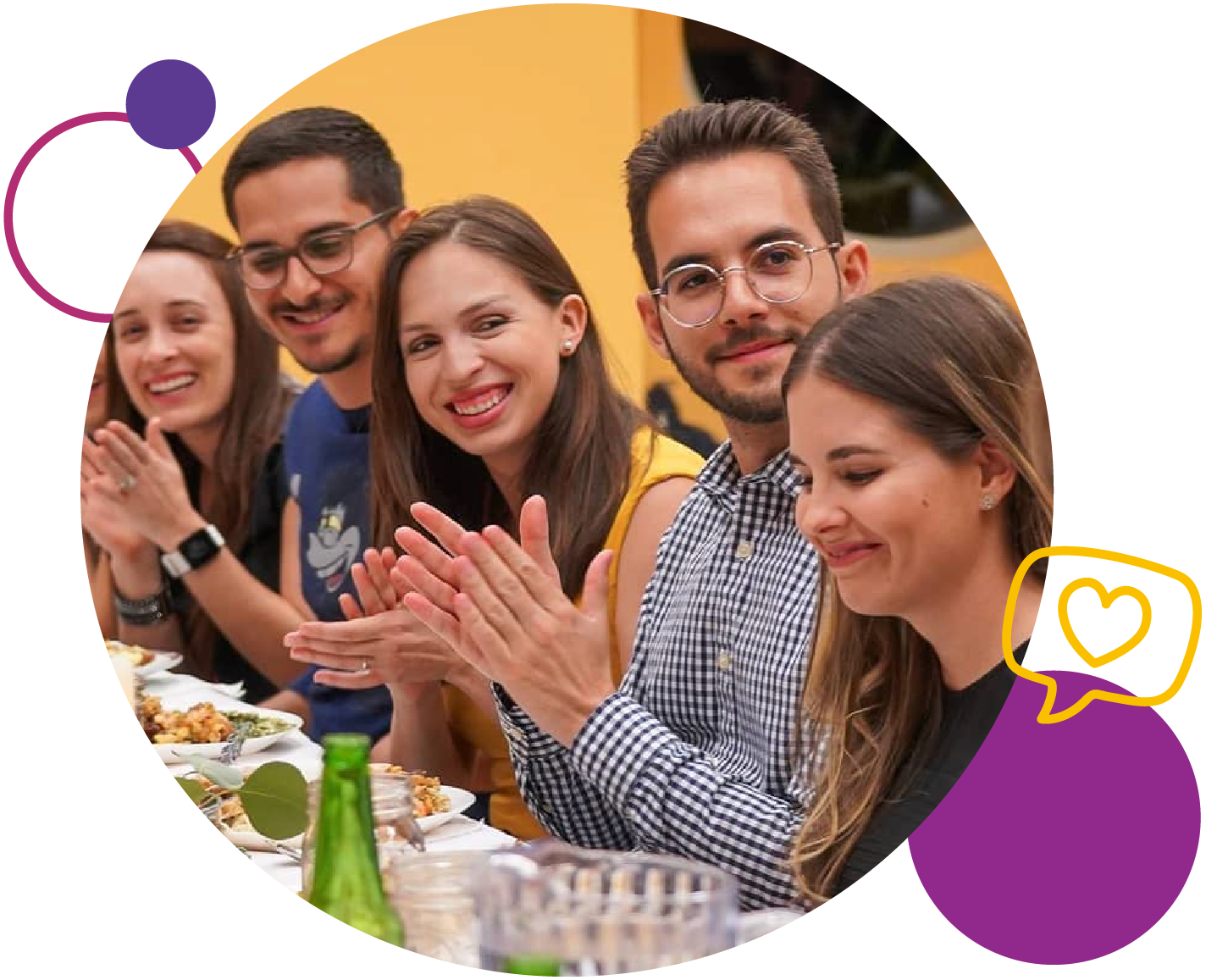 4. Inclusion is good for everyone
There's a growing body of evidence to show that organizations with a diverse workforce and an inclusive culture are outperforming their peers by almost every measure.
5. Inclusion lets us be great together
"When companies can capitalize on the focus and energy that comes from people bringing their full selves to work, it's a win-win for everyone." — Beck Bailey, formerly Workplace Equality Program Director for the Human Rights Campaign
"Complex issues are really brought down to a level that any individual can relate to. That shows the thoughtfulness that [Inclusivv] put into creating these experiences."
"Our goal was always to make a difference... and so, seeing the 90% statistic around people wanting to take action and do something following the event, it was impressive and truly made us feel like we were doing something."
"[Inclusivv] enabled us to reach and engage with sectors of the regional community we had little or no previous relationships with."
Bring these conversations to your organization or community
Want to lean more? Talk to one of our conversation experts today to find out more about this series and how you can bring your people together for powerful dialogue.