MEMBERSHIP JOURNEY
Sustainability
Essential monthly conversations on climate change and how we can
(and must) come together to create a more sustainable world.
The greatest challenge of our time
The climate crisis is the most significant challenge of the 21st century. We must think about it, learn about it and act on it to ensure a livable future for us all.
From environmentalists to those just waking up to the climate crisis, this journey welcomes everyone along — no matter where you are on your own sustainability journey.
With a Membership you'll get access to monthly conversations, led by Inclusivv team members on a range of essential topics, plus resources and action ideas to put your learning into practice.
This journey is a unique and rewarding way to take part in the conversation that's shaping our shared future. Ideal for individuals, organizations, students, alumni and community groups. Join us!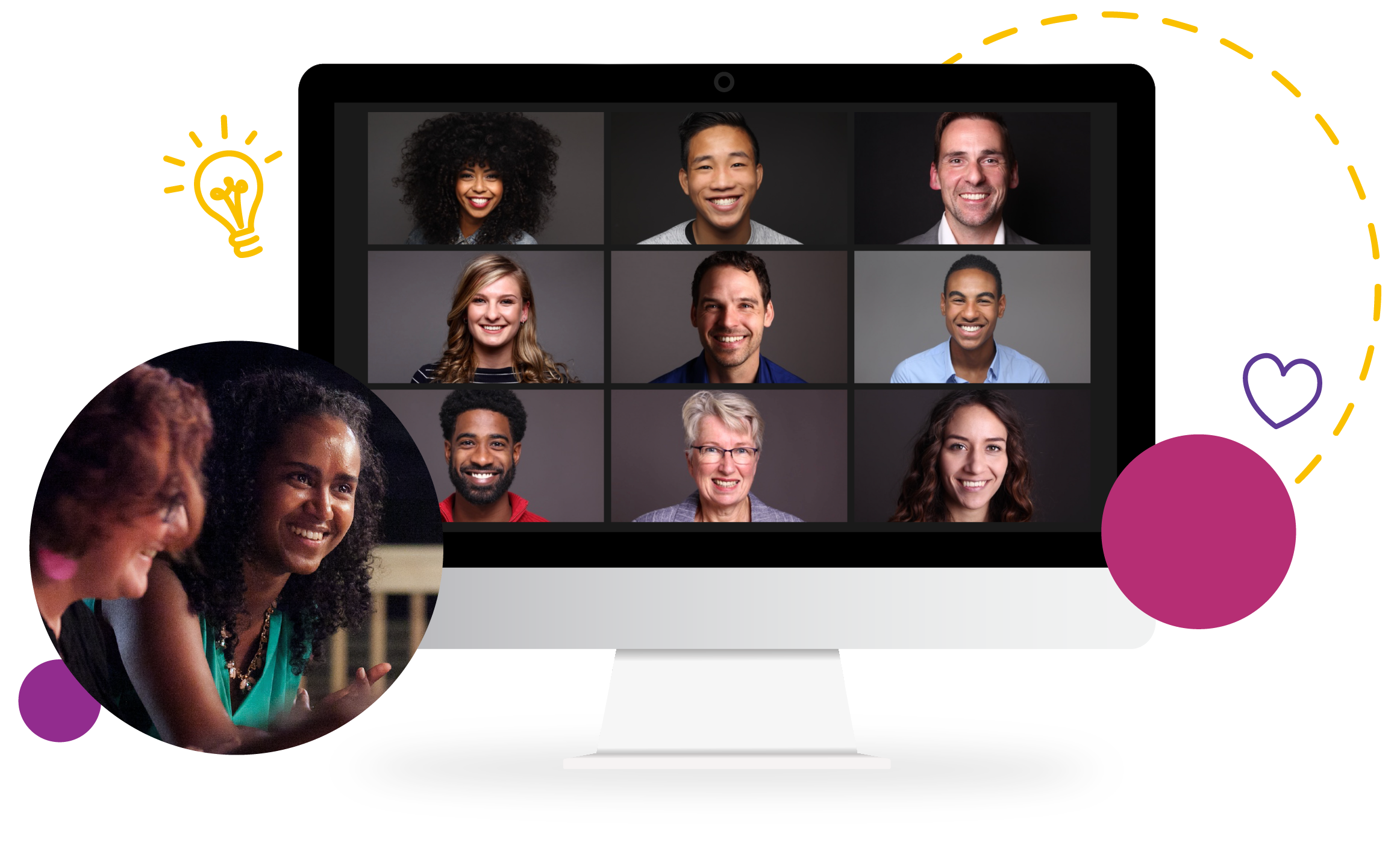 Topics in the Sustainability Journey
APRIL

Climate Change
A conversation about what we can do to face face climate crisis head-on, chart a new path forward, and reimagine a sustainable future for all.
MAY

The Future of Energy
A conversation about the future of energy in America.
JUNE

Eating Sustainably
A conversation about how to eat in a climate crisis.
JULY

The Future of Transportation
A conversation about the future of transportation — what a sustainable system could look like, and what role we can all play in stepping a little lighter on our planet.
AUGUST

Sustainable Consumption
A conversation about conscious consumption in a climate crisis, and the benefits and barriers of more sustainable living.
SEPTEMBER

Environmental Justice
This is a conversation about environmental justice and how we can ensure everyone enjoys the right to a healthy environment, no matter who you are or where you live.
Choose a Membership Subscription
Browse membership types and choose the one that best meets your needs or the size of your organization.
Individual Membership
$15

/ month
or $150 / year
Join a community of change makers and connect around the issues you care about
---
A monthly invitation to a structured conversation, hosted by Inclusivv
Access to monthly curated content including a read / watch / listen
Opportunities to connect with others on your learning journey
Receive relevant and curated actions you can take following the conversations
NEW
Teams Membership
$49

/ month
or $500 / year
Starting at 5 seats
Invite your team to join monthly community conversations hosted by Inclusivv
---
A monthly invitation to a structured conversation, facilitated by Inclusivv
Access to monthly curated content including a read / watch / listen for your continued education and curated actions
A quarterly engagement report showing key insights and participation
NEW
Business Membership
$399

/ month
or $4,000 / year
Starting at 50 seats
Invite your team to join monthly community conversations hosted by Inclusivv
---
Everything in the Teams Membership plus more seat options available
A quarterly engagement report showing key insights and participation
Optional upgrade for access host training and monthly host guides to host with your team internally