Learn the power of belonging and inclusion
Every employee deserves to feel heard and valued, and every company needs employees to bring their whole selves to work.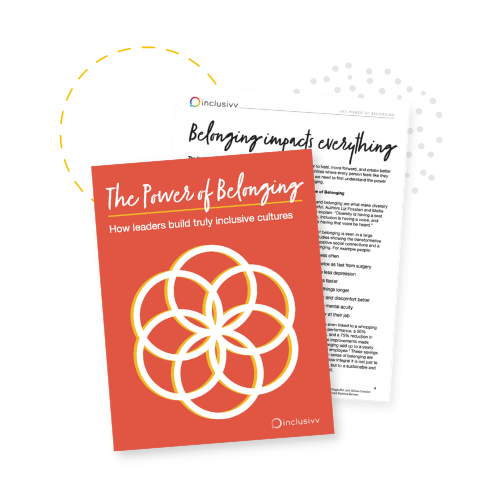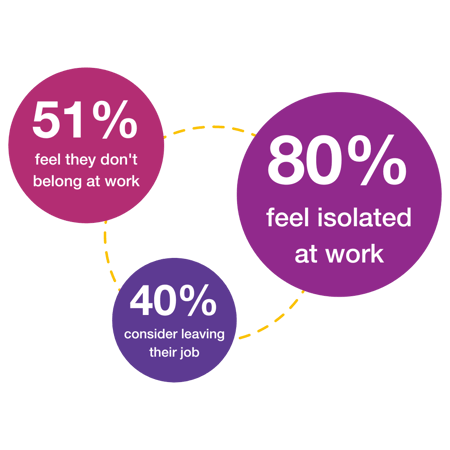 THE CRISIS OF BELONGING
The Great Resignation has shown us that many workers in the U.S. have felt or feel isolated at work (80%) and that they don't belong (51%) – with an estimated 40% considering leaving their current job.
This crisis of belonging in the workplace is costing companies millions in lost productivity, lower performance and low morale.
And it's especially painful for CEOs and leaders who have made bold commitments to hiring diverse talent, and later discover it's the workplace culture that determines if they stay and thrive.
HOW TO FOSTER BELONGING
Training alone doesn't build belonging.
What really works is shared

dialogue.
According to the World Economic Forum, shared dialogue is one of the most effective tools we have for fostering inclusion, and it's because traditional training, or one-way monologue doesn't target the emotional side of the brain where behavior change occurs.
Inclusivv's approach to shared dialogue has proven to move the needle on belonging, by allowing everyone to feel heard and valued, learn new perspectives, and connect with others. All of these are leading indicators of belonging.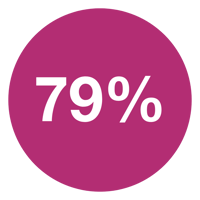 of attendees strongly agree they learned new perspectives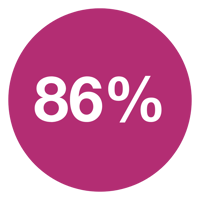 of attendees strongly agree they felt more connected to others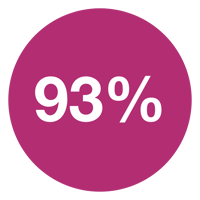 of attendees strongly agree they felt heard and valued for their perspectives
Inclusivv delivers a conversation experience that is
10 times

more effective than training alone.
HOW TO GET STARTED
Schedule a private conversation for your team
What you'll receive:
A transformative 60 or 90-minute online event for up to 300 participants
Option to select any topic from the Inclusivv library
An expert host to facilitate your conversation
Messaging, tips and tools to encourage participation
Pre-conversation learning resources sent to all guests
Post-conversation ideas to connect, reflect and take action
Option to request in-person conversation and an in-person host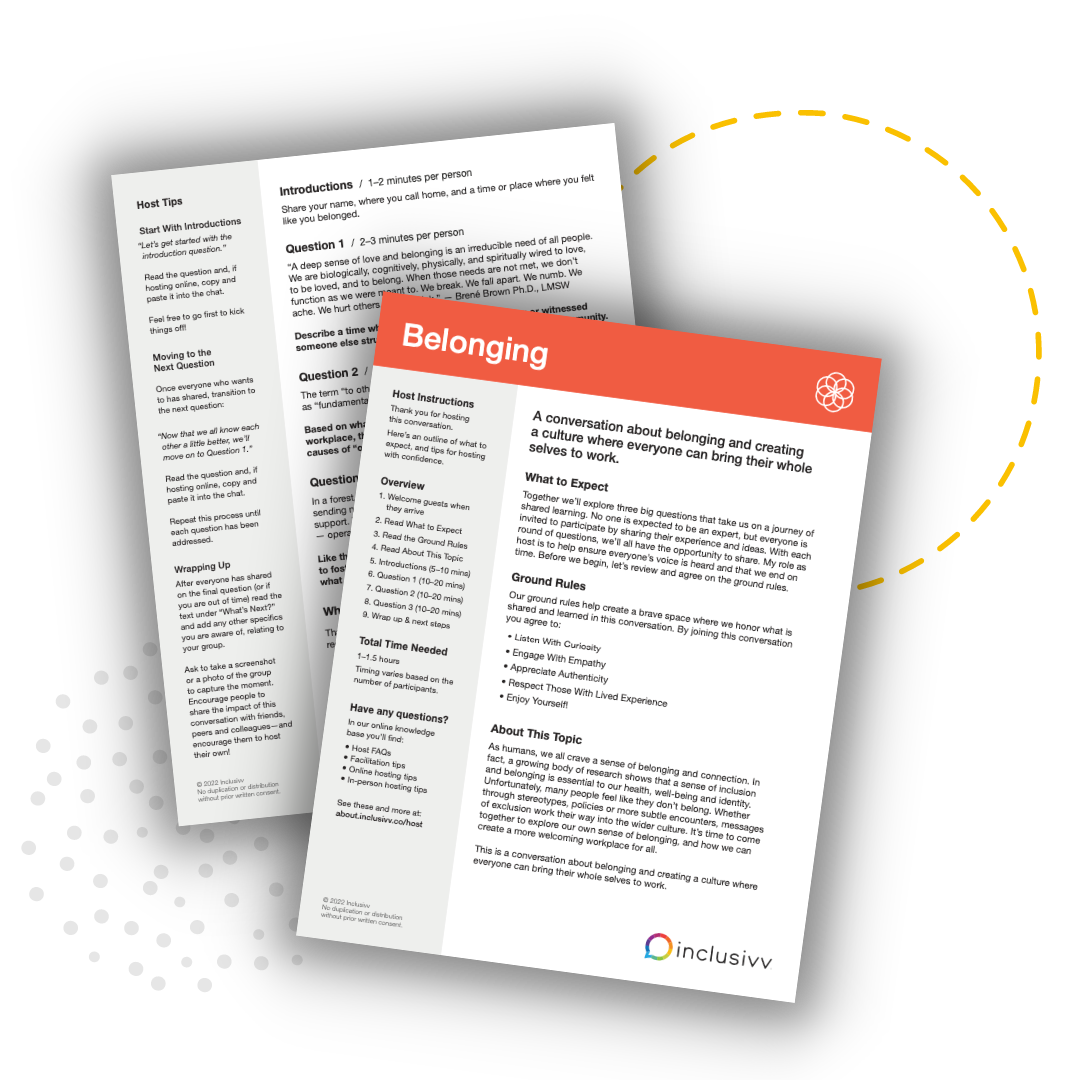 HOW IT WORKS
Inclusivv can host a conversation on any topic, any date, any time.
STEP 1
Select a 30-minute Time to Meet with Inclusivv
Schedule a consultation with one of our Inclusivv team members based on your availability.
Schedule Now
STEP 2
30-Minute Consultation
Meet with an Inclusivv team member and learn more, ask questions, and review availability for your preferred date and time. Afterwards, sign the agreement and make the payment to reserve your session.
STEP 3
Invite Participants
Share the unique invitation link, invitation card and curated materials with employees and desired participants. These materials help frame what to expect and set the stage for an amazing conversation.
STEP 4
Engage in Conversation
The conversation is held on Zoom with up to 300 participants, or can be held in-person. An Inclusivv host will lead the conversation and capture insights via a survey afterward, and all insights are shared with you.
EXPLORE ALL 50+ TOPICS
The Inclusivv Conversation Catalogue
Explore the complete Inclusivv content library of 50+ topics and conversation series with sample calendars to help you build your own experience.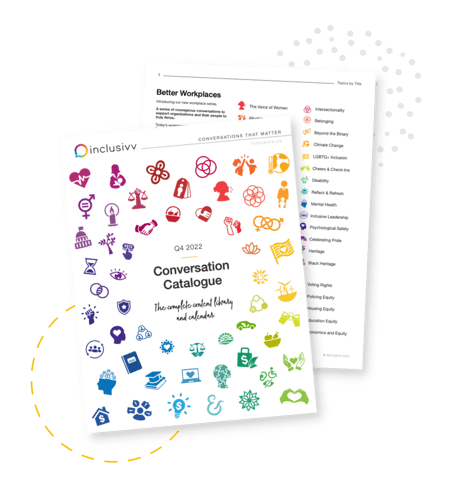 Curious? Let's talk.
Book a consultation with our team and together we can talk through your needs, share all the solutions Inclusivv can provide and determine the best path forward for your organization.