Women have always been at the forefront of change and progress, breaking barriers and shattering stereotypes.
From the suffragettes who fought for the right to vote to the modern-day activists leading the charge for equality, women have been fighting for equity and empowerment for decades.
And yet, there is still so much work to be done. Women continue to face barriers in the workplace, in politics, and in their personal lives. But despite these challenges, women have continued to rise up and make their voices heard.
What is women's equity?
The European Institute for Gender Equality defines gender equity as the "provision of fairness and justice in the distribution of benefits and responsibilities between women, men and all genders." The gender pay gap, unequal representation in leadership positions, and discrimination based on gender and sexual orientation are just some of the inequities that women face every day.
Women like Kamala Harris, the first female Vice President of the United States, and Jacinda Ardern, the Prime Minister of New Zealand, are leading the way and proving that women can and should hold positions of power.
Here are some women's equity statistics:
Globally, women make up only

34%

of elected members in local governments

The average woman earns just

82 cents

for every dollar earned by a man, a gap that is even greater for women of color, with Black women earning just 60 cents and Latinas earning 55 cents

Women are

5 to 8 times

more likely than men to have their employment affected by caregiver responsibilities
What's women's empowerment?
Empowering women means giving them the tools they need to succeed and thrive. It means creating a world where women can pursue their dreams and reach their full potential.
There are countless organizations and initiatives dedicated to empowering women, such as Girls Who Code and The Malala Fund. These organizations provide education and resources to girls and women around the world, helping women navigate barriers and find opportunities.
Women who are making a difference in the world
There are so many incredible women making a difference in the world today. Here are a few women who are using their voices and platforms to effect change.
Malala Yousafzai, the youngest Nobel Prize laureate, advocates for girls' education and speaks out against violence and discrimination.
Oprah Winfrey is a media mogul and philanthropist who has used her influence to support numerous causes, including education, health, and empowerment.
Greta Thunberg, the young climate activist, has inspired millions with her passion and dedication to saving the planet.
Serena Williams, one of the greatest athletes of all time, has also been a vocal advocate for gender and racial equality. She has used her platform to call attention to issues such as the gender pay gap in sports and police brutality.
These women, and so many others, inspire us with their bravery, resilience, and determination. They remind us that women's voices are powerful and that when we come together, we can effect real change.
💡: To read about more empowering women, check out 15 Women Thought Leaders Making An Impact
How to celebrate the voices of women
At Inclusivv, we are dedicated to creating a community where women can connect, collaborate, and support each other.
This March, for Women's History Month, we hosted The Voice of Women conversation with our incredible Inclusivv members.
We heard from women and allies in a variety of fields, from finance to healthcare to tech, as they shared their experiences, challenges, and successes. We reminded one another that equity for women involves us all: women, men, non-binary persons, and allies; and that we must embrace uplifting women, especially if we are women ourselves.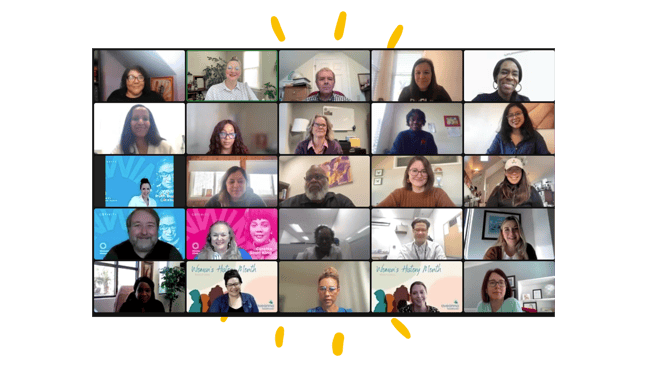 What our members are saying
"[I'm] feeling empowered to speak up in male-dominated spaces!"
"[I understand] the importance of continuing the conversation with other people in my workplace and personal life."
"I appreciate the opportunity to hear from women from different parts of the world with different and similar experiences to mine."
"Progress for women's equality has been recognized. However, there is still quite a bit to achieve."
"Gender equality is just one piece in the greater fight for a more just world."
"I think this is a valuable conversation to have to promote equity."
If you're interested in joining our community and being a part of these important conversations, we encourage you to check out Inclusivv Membership. As a member, you'll have access to exclusive events and resources, as well as the opportunity to connect with like-minded individuals who are working towards a more inclusive future.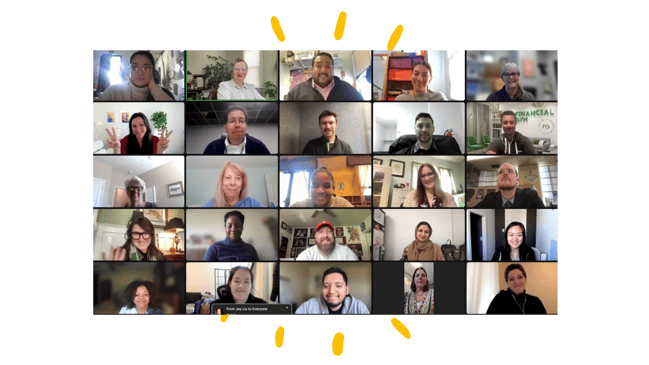 Women's equity and empowerment are ongoing struggles, but there is much to celebrate. From the trailblazing women of the past to the inspiring women of the present, women have always been at the forefront of social change. And with communities like Inclusivv Membership, we can continue to come together to effect real and lasting change toward a more equitable and empowered future.