INCLUSIVE LEADERSHIP JOURNEY
Become a more empathetic and inclusive leader
Our Inclusive Leadership Journey provides you with monthly trainings and conversations to develop leadership skills that foster an inclusive culture, every third Thursday each month.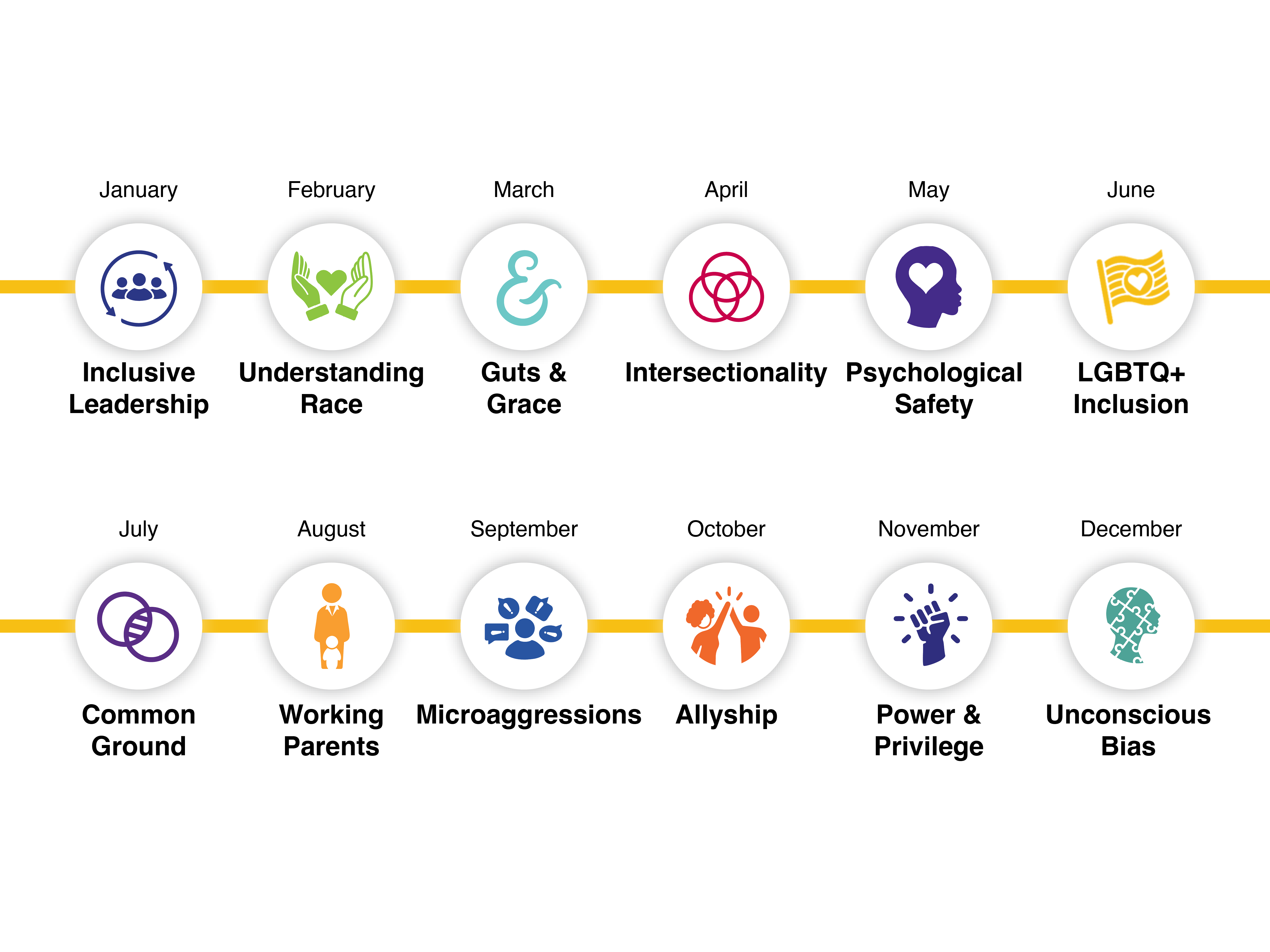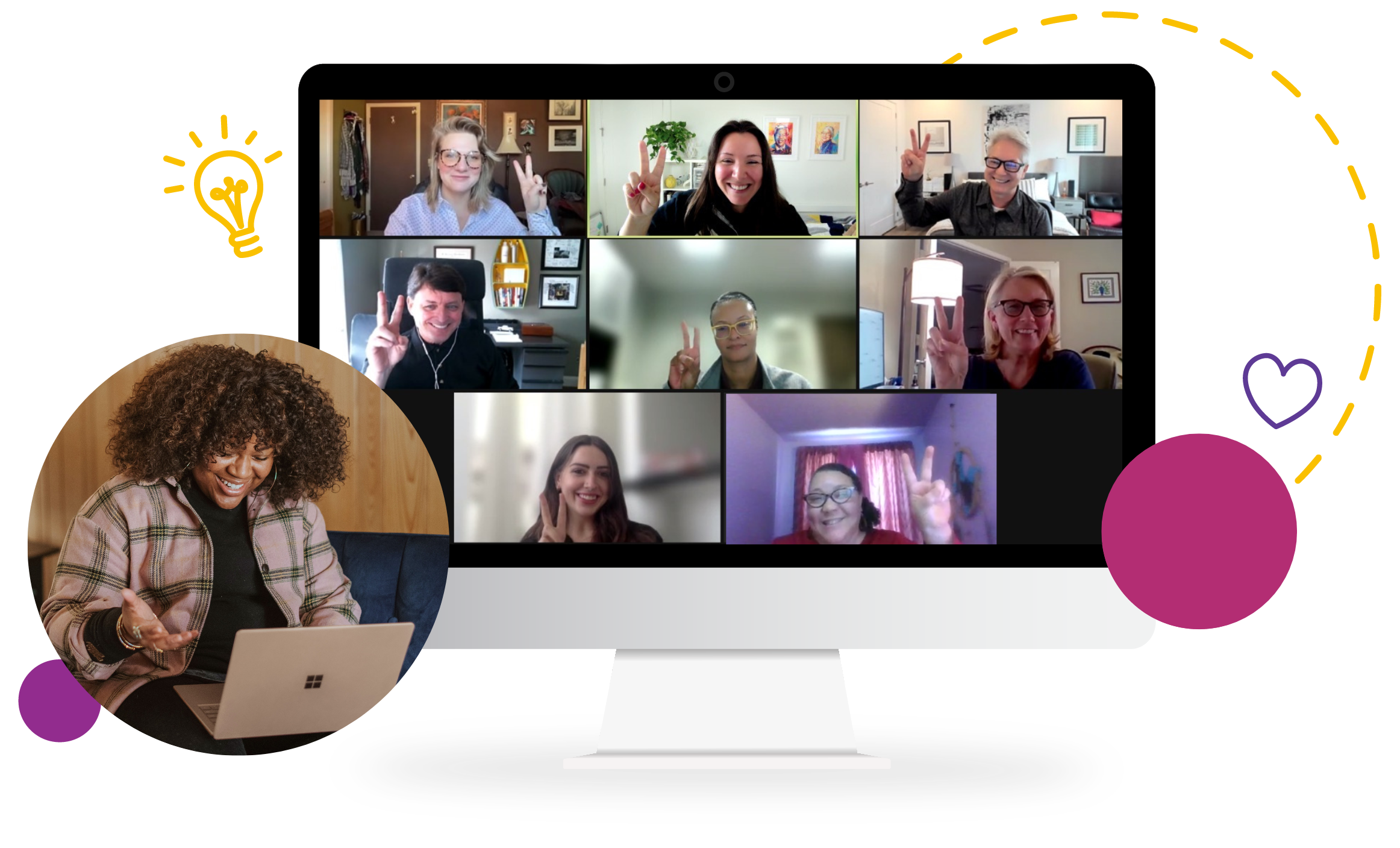 Build stronger relationships
By learning to show empathy and understanding, leaders can build better relationships with team members.
By learning to listen actively and respond with empathy, leaders can improve their ability to communicate effectively with team members.
Create a more inclusive culture
By listening to and valuing the diverse perspectives of all team members, leaders can promote a culture of inclusivity where everyone feels seen, heard, and valued.
Increase emotional intelligence
By developing emotional intelligence, leaders can better understand and manage emotions, which helps with responding to team members' needs and concerns.
50% OFF
Individual Pricing
Engage in monthly trainings and conversations with other leaders who want to create truly inclusive cultures.
---
50% OFF
Team Pricing
$600
$300
/ seat per year
Connect with your team through monthly trainings and conversations with other leaders who strive to create more inclusive cultures.
---
Topics in the Inclusive Leadership Journey
JANUARY

Inclusive Leadership
A conversation about inclusive leadership and what we can do to champion it in our organizations.
FEBRUARY

Understanding Race
How has race shaped our society, past and present? And how can we come together to build a more just future together?
MARCH

Guts & Grace
A conversation exploring how we can uplift both guts and grace in leadership.
APRIL

Intersectionality
A conversation about intersectionality. What it is, and how it affects our lives and affects others.
MAY
Psychological Safety
A conversation about psychological safety in the workplace, why we need it and how we create it.
JUNE

LGBTQ+ Inclusion
A conversation about how we can come together to champion true LGBTQ+ inclusion.
JULY

Common Ground
A conversation to examine our views and what shaped them, as we go in search of common ground.
AUGUST

Working Parents
A conversation exploring the challenges working parents and caregivers face, and how we can help them thrive.
SEPTEMBER

Microaggressions
A conversation about microaggressions and how we can counter them to create a more inclusive world.
OCTOBER

Allyship
What is an ally? Why do we need them? And how can allies help build a more inclusive culture?
NOVEMBER

Power & Privilege
A conversation about power and privilege, and how these forces impact our lives.
DECEMBER

Unconscious Bias
A conversation about bias in the workplace, and how together we can help counteract bias and level the playing field.
INCLUSIVE LEADERSHIP JOURNEY
5 Reasons Why
1. Inclusion is the future
Take the lead, or be left behind.

2. Inclusion is the right thing to do
Everyone deserves to feel a sense of belonging.
3. Inclusion begins at the top
What leaders say and do can make up to 70% difference as to whether or not employees feel included.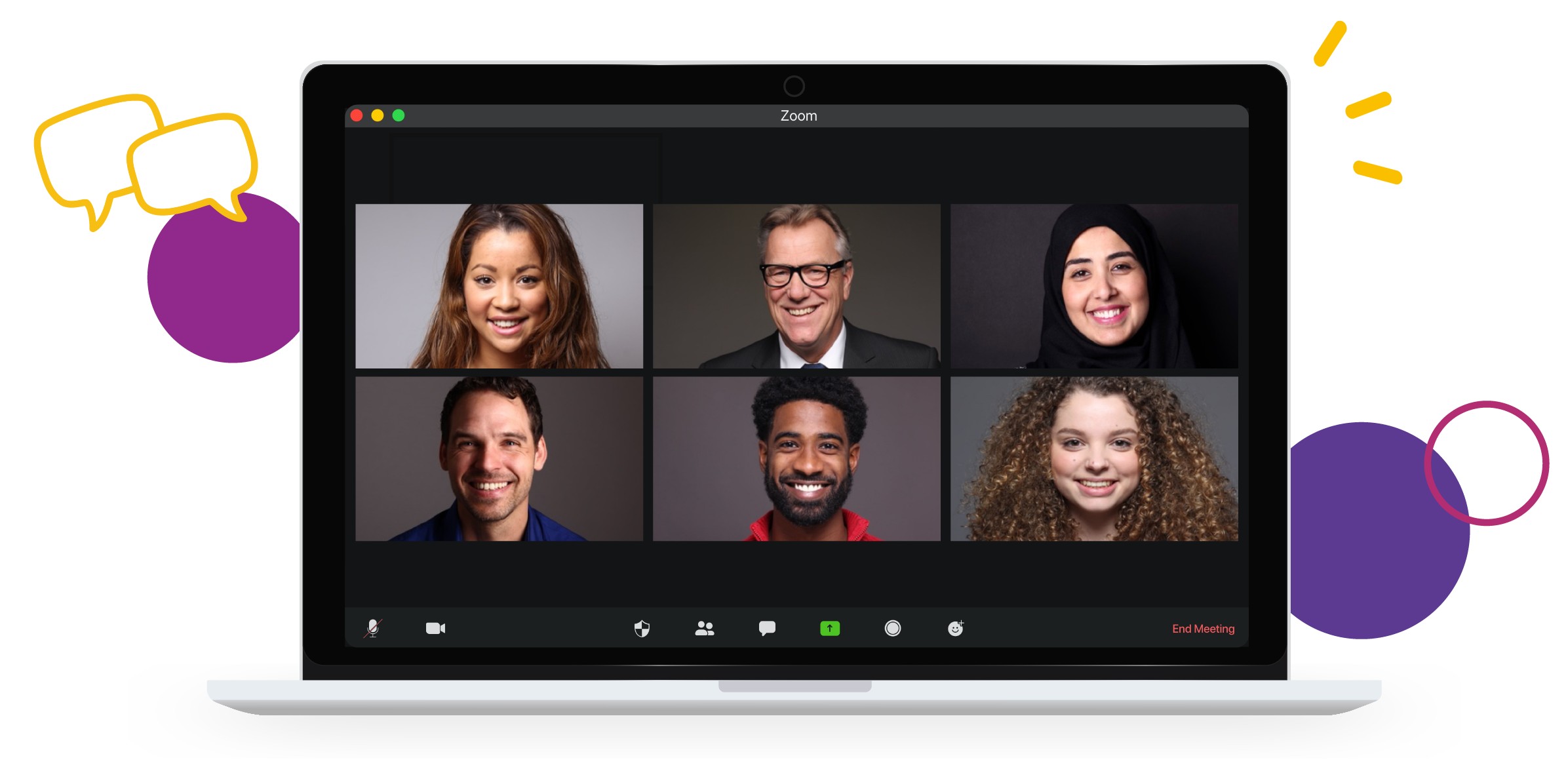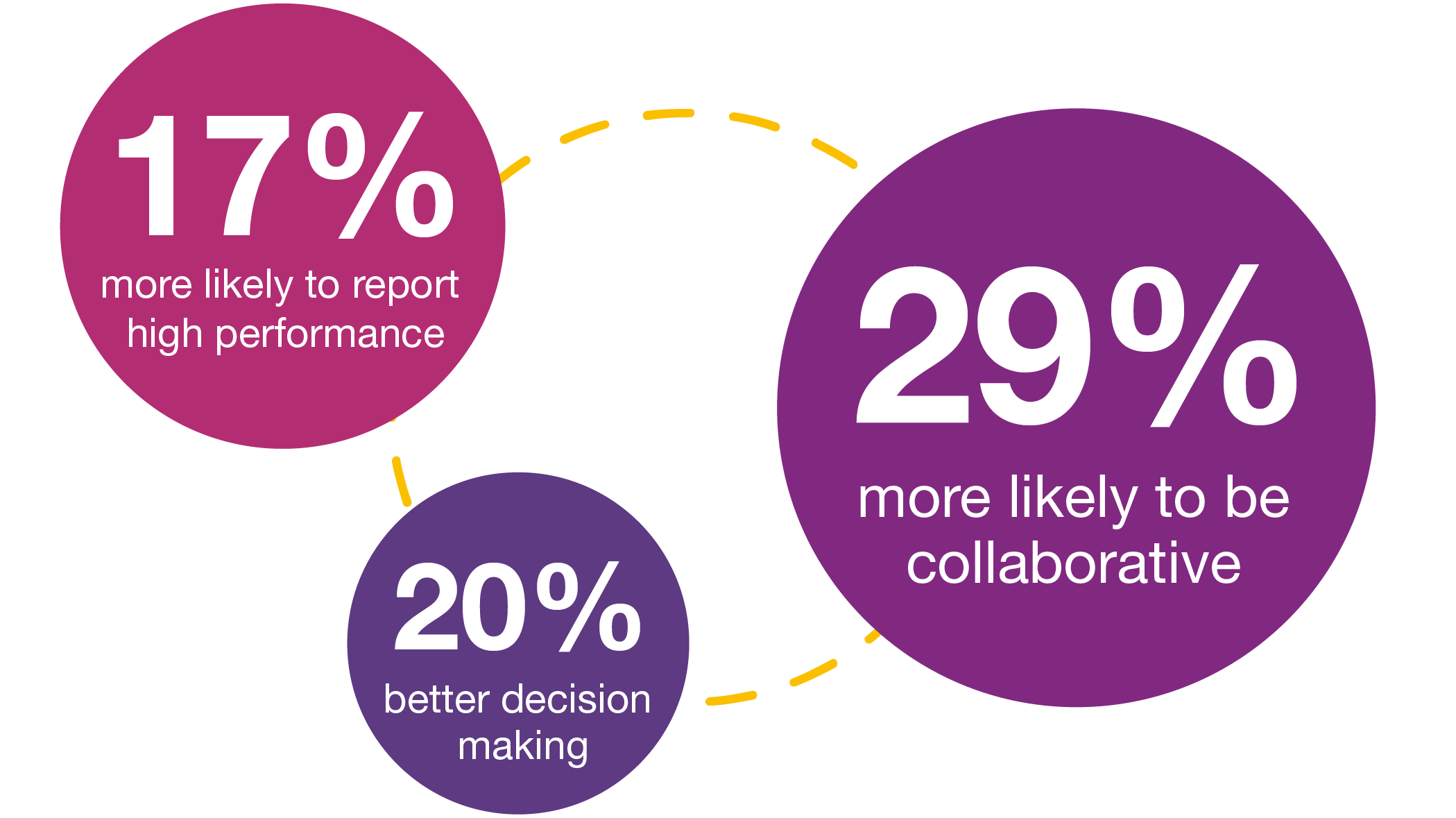 4. Inclusive leadership drives performance
Research shows that teams with inclusive leaders are:
17% more likely to report that they are high-performing
20% more likely to say they make high-quality decisions
29% more likely to report behaving collaboratively
5. Inclusive companies have the edge
There's a growing body of evidence to show that inclusive organizations are outperforming their less inclusive peers.
"What I love about this inclusion journey for leaders is that it goes beyond the traditional unconscious bias training and dives into more challenging topics like microaggressions and the LGBTQ+ community."
"For years, I sought out a leadership training program that matched my style, and that was an inclusive, empathetic approach as I helped others on my team reach their full potential. I highly recommend this journey."
Want to build your own private journey?
The Inclusivv platform is highly flexible and we can work with you to design a custom journey specifically for your organization. Let's connect.