CONVERSATION SERIES
Better Workplaces
Essential conversations to create happier, healthier, more inclusive workplaces.
Culture is key
Today's workplace is more diverse and flexible than ever before, but it is also smarter.
This is because we have discovered the single biggest factor driving success — culture. Now that we know how central inclusive culture is to business performance and job satisfaction, leaders at all levels are challenged to find ways to create belonging within their organisation, so that everyone can bring their unique gifts and strengths to the table.
The Better Workplace Series offers an innovative new way for inclusive leaders to give everyone a voice, while fostering a culture of inclusion and belonging in the workplace.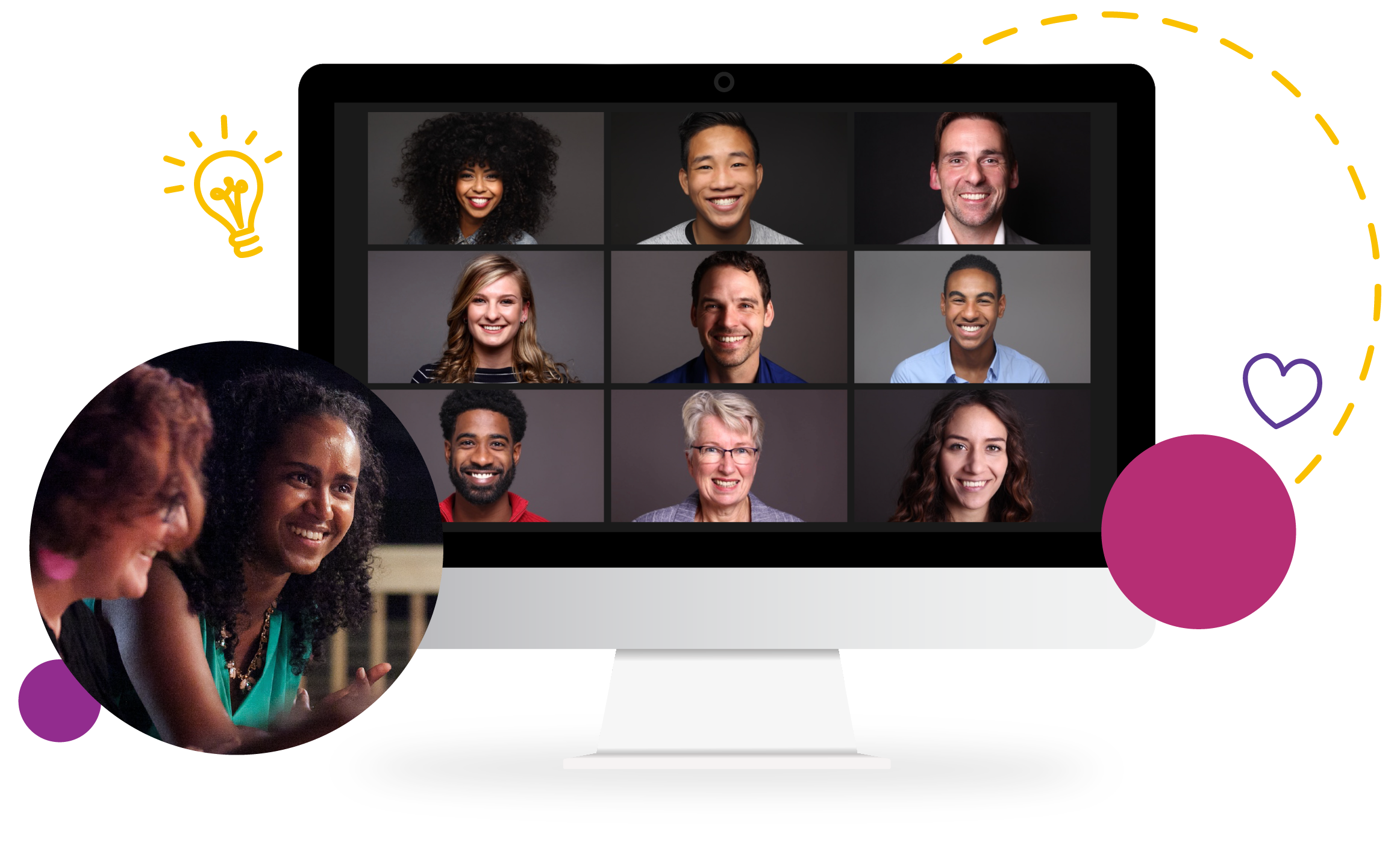 Psychological Safety
A conversation about psychological safety in the workplace, why we need it and how we create it.

Inclusive Leadership
A conversation about inclusive leadership and how it empowers people to bring their full value to the table.

Culture and Community
A conversation about culture and community in a workplace transformed by Covid-19.

Guts & Grace
A conversation exploring how women embody both guts and grace in leadership.

Reflect & Refresh
A conversation to reflect on what we've learned, celebrate what we've gained, and look forward with hope for the future.

Conscious Business
A conversation about the pursuit of purpose beyond profit.

Cheers & Check-Ins
A fun way for teams and groups to connect with each other on a human level.

Working Parents
A conversation exploring the challenges working parents and caregivers face, and how we can help them thrive.

Allyship
What is an ally? Why do we need them? And how can allies help build a more inclusive culture?

Inclusive Culture
A conversation about how we can come together to celebrate our diversity and create a truly inclusive America.

Belonging
A conversation about belonging, and how we can come together to create a more welcoming world for all.

Working Moms
A conversation celebrating working moms and how we can better support these unsung heroes.

The Future of Work
Reimagining the future of work after Covid-19.

Mental Health
A conversation about mental health and how we break the silence.

Latinx Heritage
A conversation celebrating Latinx heritage while honoring the diverse experiences and voices of the Latinx community.

Asian Heritage
A conversation celebrating Asian heritage and the rich diversity found in the Asian American experience.

Black Heritage
A conversation celebrating Black heritage and honoring the individual experiences that shape Black culture in America.

Heritage
A conversation celebrating heritage, and how our differences enrich our communities.

Disability
A conversation about disability and how we can work together to create a more accessible and inclusive world.

LGBTQ+ Inclusion
A conversation about how we can come together to champion true LGBTQ+ inclusion.

Beyond the Binary
A conversation about gender inclusion, why it matters, and what we can do to move beyond the binary and create a more inclusive environment for all.

Age and Inclusion
A conversation exploring the value all ages bring to the table.

Microaggressions
A conversation about microaggressions, how we can identify them and combat them.

Climate Change
A conversation about climate change and how we come together to solve the most significant challenge of our time.

Spirituality and Religion
In partnership with the Global Centre for Pluralism, a conversation about how we can foster and champion religious diversity.

Intersectionality
A conversation about intersectionality. What it is, and how it affects our lives and affects others.
The Voice of Women
A conversation exploring women's rights, power and equality.
BETTER WORKPLACE SERIES
5 Reasons Why
1. The ESG revolution is here
The ESG approach (Environmental, Social and Governance), is transforming the world of work. Organizations are being challenged to bring transparency and accountability to their DEI, social justice, and environmental commitments. As we enter this brave new era, organizations must choose to take the lead, or be left behind.

2. An inclusive workplace is a high-performing workplace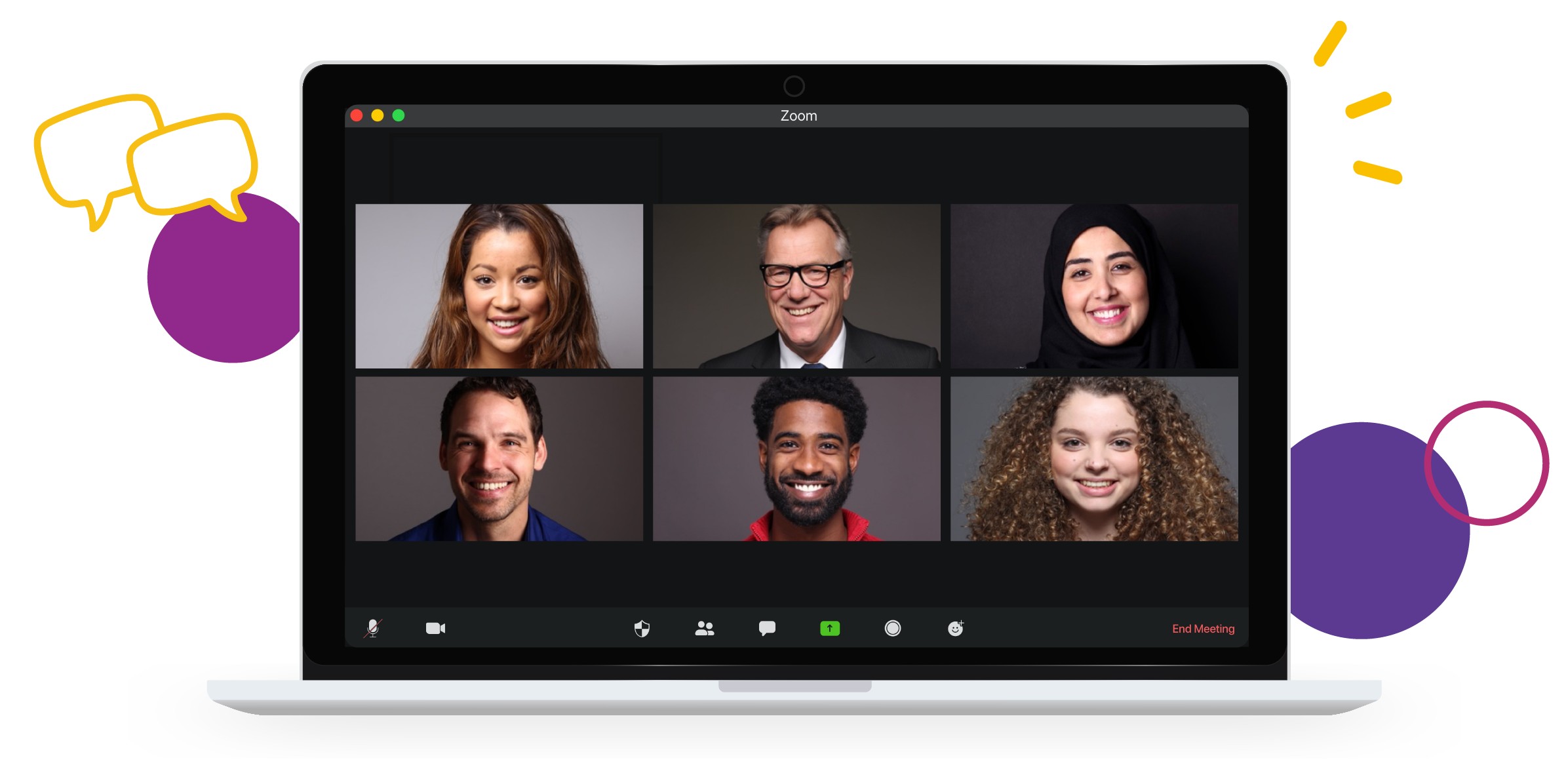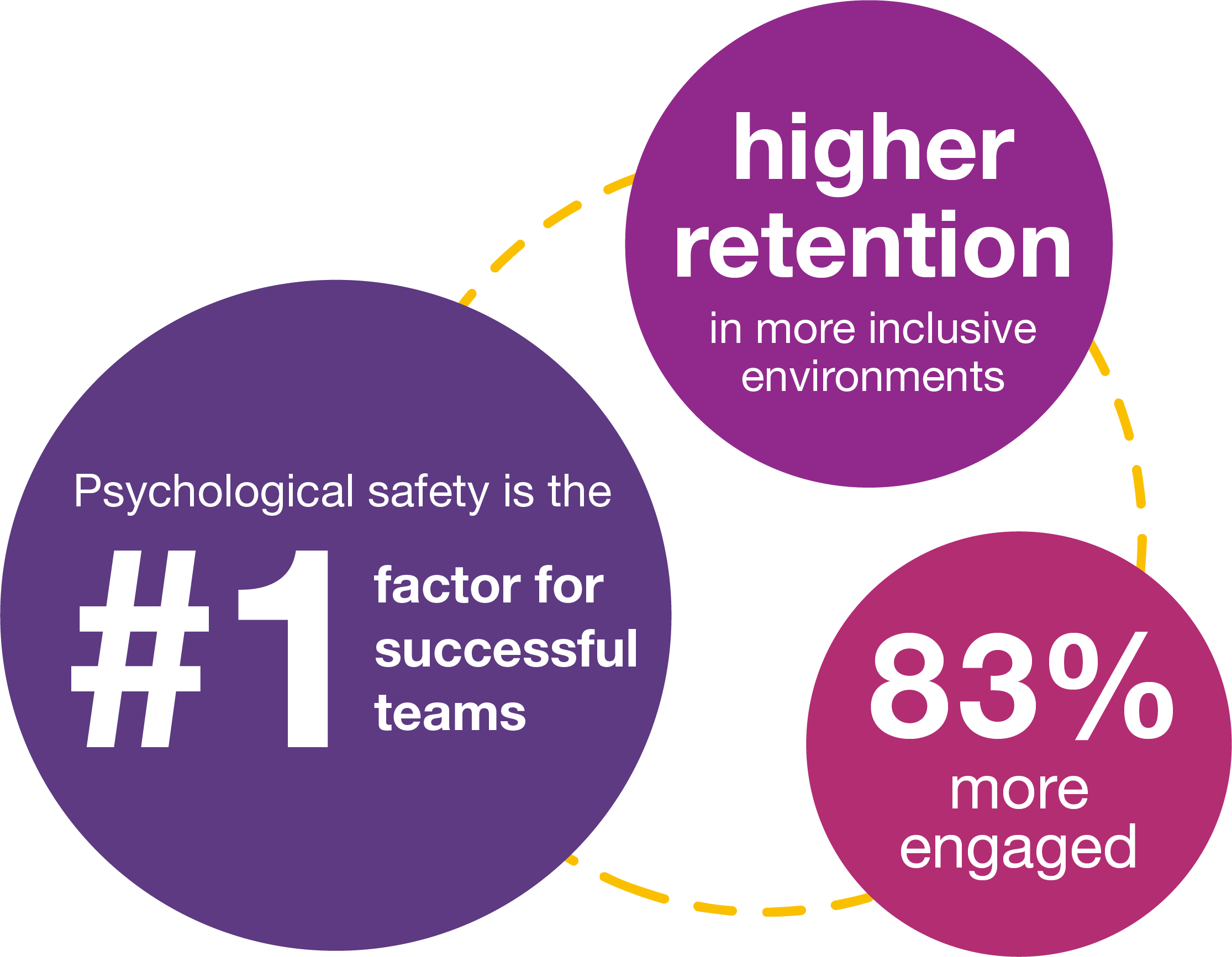 3. Courageous conversations build belonging
According to the World Economic Forum, "Shared dialogue is one of the best tools we have for creating inclusion. By giving everyone a voice, we build belonging while fostering empathy and social cohesion."
4. Employees are suffering from a lack of connection
Did you know that 65% of people who switched to remote work during the pandemic said they felt less connected to their coworkers? And that some management experts believe this disconnection is a contributing factor in the Great Resignation?
It's vital for every workplace to invest in fostering a sense of culture and community, but this is especially important for workplaces that offer remote or hybrid work.
5. The definition of leadership is changing
According to a 2021 Leadership Survey, inclusive values such as empathy, integrity, connectedness, belonging, trust and diversity are on the rise when it comes to successful leadership. While more individualist values (such as risk-taking, courage, drive and initiative) are falling in priority.
This is good news for everyone as research shows that teams with inclusive leaders are:
17% more likely to report that they are high-performing
20% more likely to say they make high-quality decisions
29% more likely to report behaving collaboratively
Our Better Workplace Series is a great tool for inclusive leaders to give everyone a voice, while fostering a culture of inclusion and belonging in their workplace.
"Complex issues are really brought down to a level that any individual can relate to. That shows the thoughtfulness that [Inclusivv] put into creating these experiences."
"Our goal was always to make a difference... and so, seeing the 90% statistic around people wanting to take action and do something following the event, it was impressive and truly made us feel like we were doing something."
"[Inclusivv] enabled us to reach and engage with sectors of the regional community we had little or no previous relationships with."
Bring these conversations to your organization or community
Want to learn more? Talk to one of our conversation experts today to find out more about this series and how you can bring your people together for powerful dialogue.