The software as a service (or SaaS) space may be known as forward-thinking and fast-paced, but it is still affected by issues related to diversity, equity and inclusion. At the intersection of tech and DEI are unique challenges of visibility, accessibility, equitable practices, and social responsibility. All of this to say – to be a DEI leader in SaaS is no easy feat.
In part one of this blog, we offered up nine tips for those working to promote DEI in the SaaS space. Now, we're letting you know who inspired those tips. Here are nine SaaS leaders doing the work of DEI and ultimately making the world a more inclusive place for all.
1. Cornell Verdeja-Woodson - Headspace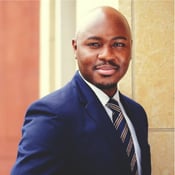 Cornell Verdeja-Woodson understands the power of conversation to create real and lasting change – something that we at Inclusivv know all about. As Director of Diversity, Equity and Inclusion at Headspace, Inc., Verdeja-Woodson engages with the people in his network to create a more inclusive culture for those to come. Through authentic dialogue, a nuanced approach to history and direct and pointed action, Verdeja-Woodson is building a culture where all are heard and seen in their entirety.
2. Ash Coleman - Credit Karma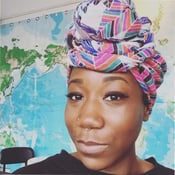 Ash Coleman's experiences as a chef and engineer taught her how to satisfy users and be personable. She brings these skills to her current position as Head of DEI at Credit Karma, where she is intentional about building relationships with employees in order to create a more inclusive work environment. Coleman understands how representation positively impacts employee retention, and aims to ensure that all Credit Karma employees feel heard, seen, and welcomed at work.
3. Mia Vasser - Callrail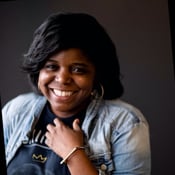 Actively engaging with cultural differences may intimidate some, but Mia Vasser understands that it is one of the most effective ways to foster an inclusive culture. Working as Culture Program Manager at Callrail, Vasser organizes diverse cultural experiences for her colleagues, including Carnival events, live Samba performances, LGBTQ+ parades, and more. By intentionally celebrating various cultures, Vasser empowers employees to bring their full selves to work.
4. Marquis White - Attentive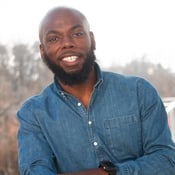 Marquis White understands that bringing diverse candidates to the table is only a portion of the job. These individuals must also feel safe at the table, have access to food and proper utensils, and know that they are free to be themselves when they are in that seat. With this in mind, White finds innovative ways to maintain an inclusive culture at Attentive. He isn't afraid to stir the pot in an effort to help all employees feel heard, seen and safe.
5. Brianna Boles (she/her) - Adobe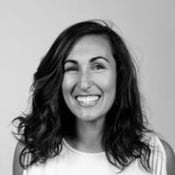 As Senior Diversity and Inclusion Program Manager at Adobe, Brianna Boles brings a human-centered approach to the tech space. Focused on honoring and uplifting the selfhood of each employee, Boles organizes DEI initiatives that highlight diverse groups and the unique contributions they bring to the workplace.
6. Lybra S. Clemons - Twilio Inc.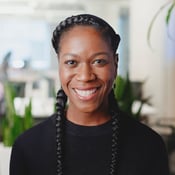 With experience leading DEI initiatives at PayPal, Morgan Stanley and American Express, Lybra Clemons now brings her expertise to Twilio, Inc. Her broad experience combines with her distinctive thought leadership and "builder spirit" to enable her to drive positive, lasting change at Twilio and in the broader tech landscape. Through bold approaches that include identifying and eviscerating connection barriers, Clemons ultimately promotes higher employee engagement and satisfaction, as well as stronger retention.
7. Trinidad Hermida - Niantic, Inc.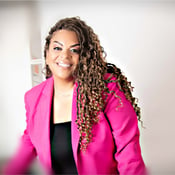 Head of Diversity and Inclusion at Niantic, Trinidad Hermida believes that by "incorporating everyone's genius, we can change the game." Hermida brings her identity and experiences to her position, and partners with her colleagues to understand and champion their unique causes. An advocate for human-to-human connection – be it through coaching, mentoring, or otherwise – Hermida works towards maintaining a cohesive team that can work together to make the world more inclusive for all.
8. Norman Jones (He/Him) - Apple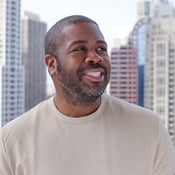 Managing External Partnerships at Apple, Norman Jones knows that diversity and inclusion efforts are often not a single-person job. He collaborates both internally and externally to maintain an inclusive culture at Apple where all people feel welcome, equipped and empowered to do their best work.
9. Dionna Smith (She/Her) - Thumbtack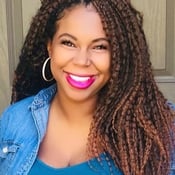 Dionna Smith was drawn to Thumbtack partially due to the company leadership's demonstrated commitment to doing the work of diversity and inclusion. Her work as Global Head of Diversity, Equity and Inclusion allows her to serve both internally and externally, ensuring equitable practices for both Thumbtack employees and their vendors. She organizes Employee Resource Groups and other internal programs intended to build a stronger sense of community of which everyone can be a part.

---
If you'd like to access the full download,
9 Diversity, Equity & Inclusion SaaS Leaders to Follow in 2021