February is a time to highlight Black history and acknowledge the countless contributions Black people have made to our society. To truly celebrate Black culture is to understand that Black history, though often separated into a different category or storyline, is a main foundation of American history itself.
In our constant efforts toward social consciousness and racial uplift, many companies and organizations use this month to celebrate Black trailblazers and pioneers, thanking them for their fortitude in the face of persecution. We spend the month of February honoring our Black colleagues and reflecting on how we can protect and support them on a daily basis. But, of course, our work cannot stop there.
To move from equity as a noun to equity as a verb, we cannot only uplift Black people for one month. We cannot consider inequity only as much as it fits into neat packaging or four weeks' worth of social media copy. We have to actually do the work.
This month's Signature Event featured Dumebi and Toby Egbuna, siblings and co-founders of Chezie, a career insight platform for diverse employees. The pair offered invaluable insight regarding diversity, equity, and inclusion (DEI) in the workplace. Fighting for equity in their daily lives, Dumebi and Toby are examples for all of us who want to learn how to walk the talk. We caught up with Dumebi to further unpack Chezie's work and her school of thought.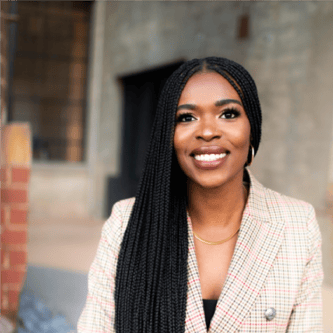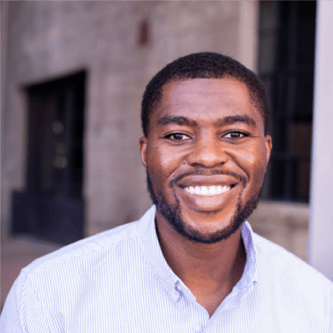 What's the story behind Chezie?
"Toby and I both work in corporate America. I work in tech, a very white, male-dominated field, so I've had my experiences with microaggressions and racial discrimination. It also just gets really lonely. So I shared my experiences with Toby, and we realized that there was an opportunity to create something for minorities to share their stories and make more informed career decisions. We know that our experiences are similar to those of other minorities in this space, but also that a person's experience will change based on their intersecting identities.
Our family is Igbo. The word 'Chezie' is derived from the Igbo word for "reflect." We wanted to pay respect to our background, to our family history, but also reflection is at the core of what we're doing. We want job seekers and professionals to reflect on their experiences in the workplace. We want companies to reflect on how they can be doing better by their marginalized employee bases."
Why DEI (beyond the business case)?
"People always say that "representation matters" and it really does. If you're going to work every day and you're not seeing leaders or executives who look like you, you automatically assume that those positions are not for you, or that there's a reason that people like you haven't made it there. We need to see ourselves in these positions in order to feel like we can really be successful in the workplace."
What are corporations misunderstanding/doing wrong when it comes to DEI?
"A lot of companies are now reaching out to us to recruit from our platform, which is great. But when we dig deeper and ask them what they're currently doing for DEI internally, we find that they have nothing in place. So they're recruiting diverse talent, sure, but if there are no initiatives or programs to actually cater to this talent, then they're not going to want to stay. There's a lot of money spent on recruitment that can be used internally to start.
Depending on a company's employee base, they need to have a diversity statement and policy. They need to have targeted career development opportunities for minorities who may not otherwise have insight into this career space. They need ERGs (employee resource groups) to build community. There are so many things you can have, but it depends on what your employees look like. Make sure you're catering to them on an individual level."
How can people promote racial equity in their daily lives?
"I want to be clear that the onus should be on the non-minority to really promote true equity. It's one thing to talk about allyship, but you have to actually stand up when you see discrimination happening. Acknowledge the good work of minorities that you're working with. Be mindful that others don't have the same experience as you, so do what you can to make their experience more positive."
Here at Civic Dinners, we believe that meaningful conversation can spark real and lasting change. Why/how are brave conversations key to promoting racial equity?
"As human beings, we're not necessarily invested in causes that aren't affecting us directly. Having these conversations allows us to see how things are directly affecting those around us. It makes people's experiences more tangible. It's a teaching moment that lets us know how and where we can step in. There's stuff that I can do to help make someone else's time better."
What is one thing you want all corporate entities to keep in mind this Black History Month?
"You have Black employees year-round, not just during this month. You may be doing things to cater to your Black employees now, but what are you doing for them in March? In December? It can't just be for optics. It needs to be built into your company culture —that you support equity and inclusion from your foundation."

And there you have it. In moving from equity as a noun to equity as a verb, we need to stand on our values and act on our ideologies. Ask yourself, your company, your organization, your community: What are we doing for our Black peers in March? How are we living out — not just talking about — equity?