"Allyship is not just one thing. Allyship is having conversations. Allyship is listening. Allyship is self-education. Allyship is staying committed." — Chikere Igbokwe, founder of the Allyship Community and Book Club
What does allyship mean in the workplace?
If you are at work and see something happening that is wrong and you speak up about it, that is what allyship is.
Sheree Atcheson, a Global VP of Diversity and Inclusion, defines it as, "An ally is any person that actively promotes and aspires to advance the culture of inclusion through intentional, positive, and conscious efforts that benefit people as a whole."
While in the world of social justice, an ally might speak up for a specific group facing inequity in a community, in the workplace, allyship is often about tackling leadership and cultural structures that can hold some employees back from career progression, promotional opportunities, or even their ability to be their authentic selves.
It can mean challenging unequal pay, for example, or addressing the lack of diversity. Or even standing up for a colleague of yours who's a woman who gets shut down when she tries to share her ideas during a meeting.
While anyone can be an ally in the workplace, they're often colleagues whose privilege comes from their gender identity, skin color, and/or position. Allies support employees who don't have the same advantages. They could be women, people of color, LGBTQ+, or people with disabilities.
A workplace ally also raises awareness about biases, both conscious and unconscious, offers support, and advocates for marginalized coworkers. All of these actions help everyone feel seen, heard, and valued.
What are the six roles of allies?
Allies take action in many different ways. Here are the six roles that allies can choose to play to support marginalized colleagues from the Black EOE Journal:
The Sponsor:

When an ally takes on the role of the Sponsor, they vocally support the work of colleagues from underrepresented groups in all contexts, but specifically in situations that will help boost those colleagues' standing and reputations.
The Champion: When an ally takes on the role of the Champion, they willingly defer to colleagues from underrepresented groups in meetings and at visible, industry-wide events and conferences, sending meaningful messages to large audiences.
The Amplifier: When an ally takes on the role of the Amplifier, that ally works to ensure that marginalized voices are both heard and respected.
The Advocate: When an ally takes on the role of the Advocate, that ally uses their power and influence to bring peers from underrepresented groups into highly exclusive circles.
The Scholar: When an ally takes on the role of the Scholar, that ally seeks to learn as much as possible about the challenges and prejudices faced by colleagues from marginalized groups.
The Upstander: When an ally takes on the role of the Upstander, that ally acts as the opposite of a bystander. The Upstander is someone who sees wrongdoing and acts to combat it.
Why is allyship important in the workplace?
We spend a third of our lives at work, and its influence stretches far. Our jobs have the power to shape our identities, our financial security, and even the way we live our lives. But when inequity enters these spaces, it disrupts the balance we crave for personal and professional fulfillment.
The fallout is intense; frustration, exhaustion, and exclusion weigh heavy on affected employees. The lack of advancement opportunities, unequal pay, and stereotyping can directly affect one's career growth. The emotional burden spills into personal lives, impacting relationships and happiness. It's a recipe for burnout.
Systemic inequities can make all these negative feelings even worse. When discrimination based on gender, race, sexual orientation, or other factors exists in our workplaces, it doesn't allow us to thrive. Opportunities, advancements, and decision-making power become unevenly distributed, and historically marginalized groups often suffer the most.
This is why allyship is important in the workplace.
By better understanding the struggle and oppression that others face, you are learning and actively advocating for change, so a safer and more supportive space can be created for all.
How can allyship be put into practice?
Allyship is more than just hiring diverse employees or having written policies; it's an ongoing commitment. True allyship involves gaining support from the team and leadership and creating plans that empower diverse voices. Here are some practical steps to promote allyship:
Creating a place at the table. Create a space for diverse perspectives by establishing committees, roundtables, and groups specifically dedicated to addressing inequities. These platforms serve as safe and inclusive spaces where everyone's voice is valued and individuals have an equal opportunity to contribute in a way that feels comfortable to them.
Tracking and discussing data. Data is a powerful tool for understanding where inequities exist within your organization. By consistently tracking relevant metrics, you can gain valuable insights into areas that need improvement. Use this data to set specific and measurable goals, guiding your efforts towards meaningful progress.
Joining the Inclusion and Belonging Membership Journey. True allyship involves being open to uncomfortable yet necessary conversations. Inclusivv's Inclusion and Belonging Journey offers an ideal platform for engaging in monthly courageous conversations. These sessions allow participants to hear and empathize with diverse perspectives and lived experiences, fostering a deeper understanding of the challenges faced by marginalized groups. Additionally, the journey provides access to curated learning resources, empowering individuals to continuously educate themselves at their own pace.

This month, we hosted our Allyship Conversation with our Inclusion and Belonging Journey members, and it was truly inspiring. We explored creating opportunities for everyone to shine and left feeling motivated to be better allies in our workplaces and communities.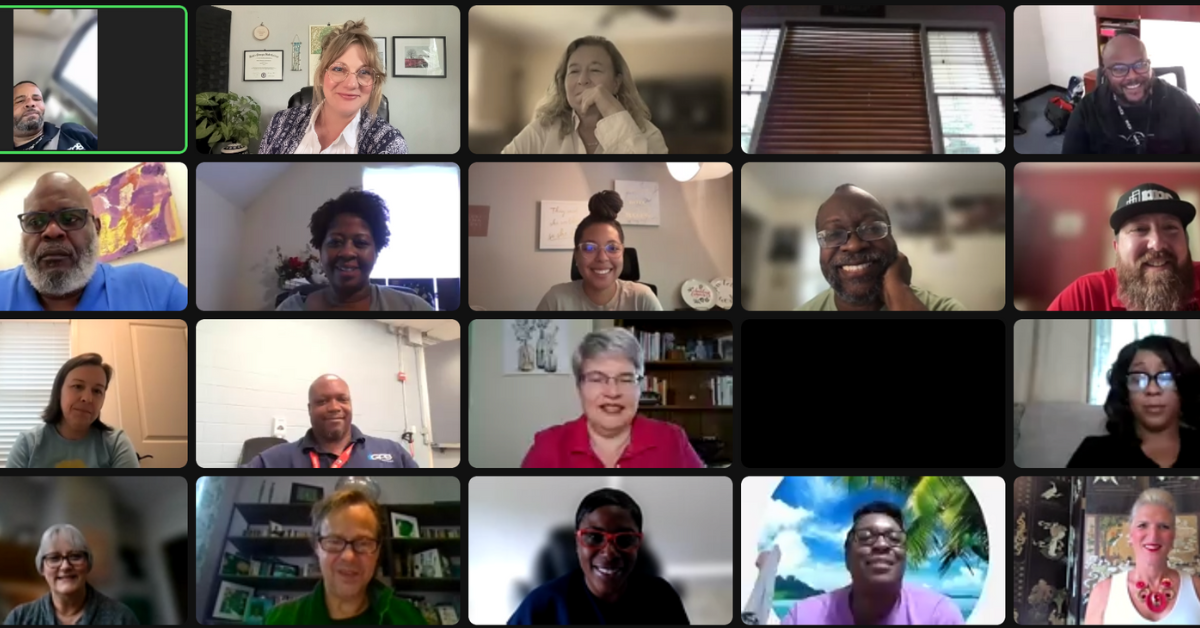 Hear what some of our amazing members had to say about the experience:
"These are mindful moments - that will help inform me as I go forward with my work at school - and have really helped me navigate how to have difficult conversations."
"I need to step in to be an ally for others more consciously."
"There was a useful point to keep in mind: that allyship depends on how the receiver perceives the effort. It's not up to the doer."
"It shouldn't have to happen to you for it to matter to you."
"Continue to learn! I will be ordering at least one of the books recommended by another learner."
"I thoroughly enjoyed the conversation and the group time as it allowed me to be more expressive. The insights from others in the group are helpful to share with others."
"I really enjoy the pre-work activities before attending the facilitated conversations. I am gaining new knowledge and learning some best practices!"

Now, it's your turn! We want you to join the Inclusion and Belonging Journey with us. It's a safe space where you'll be seen, heard, and supported while learning how to build real belonging and inclusion, not only within yourself but also in your workplace and beyond. Next month's conversation is on Age and Inclusion; we hope to see you there!