SIGN UP FOR A DEMO
Experience the power of Inclusivv Conversations
Learn how to leverage our award-winning content and platform to facilitate courageous conversations, gather valuable insights, and drive meaningful change.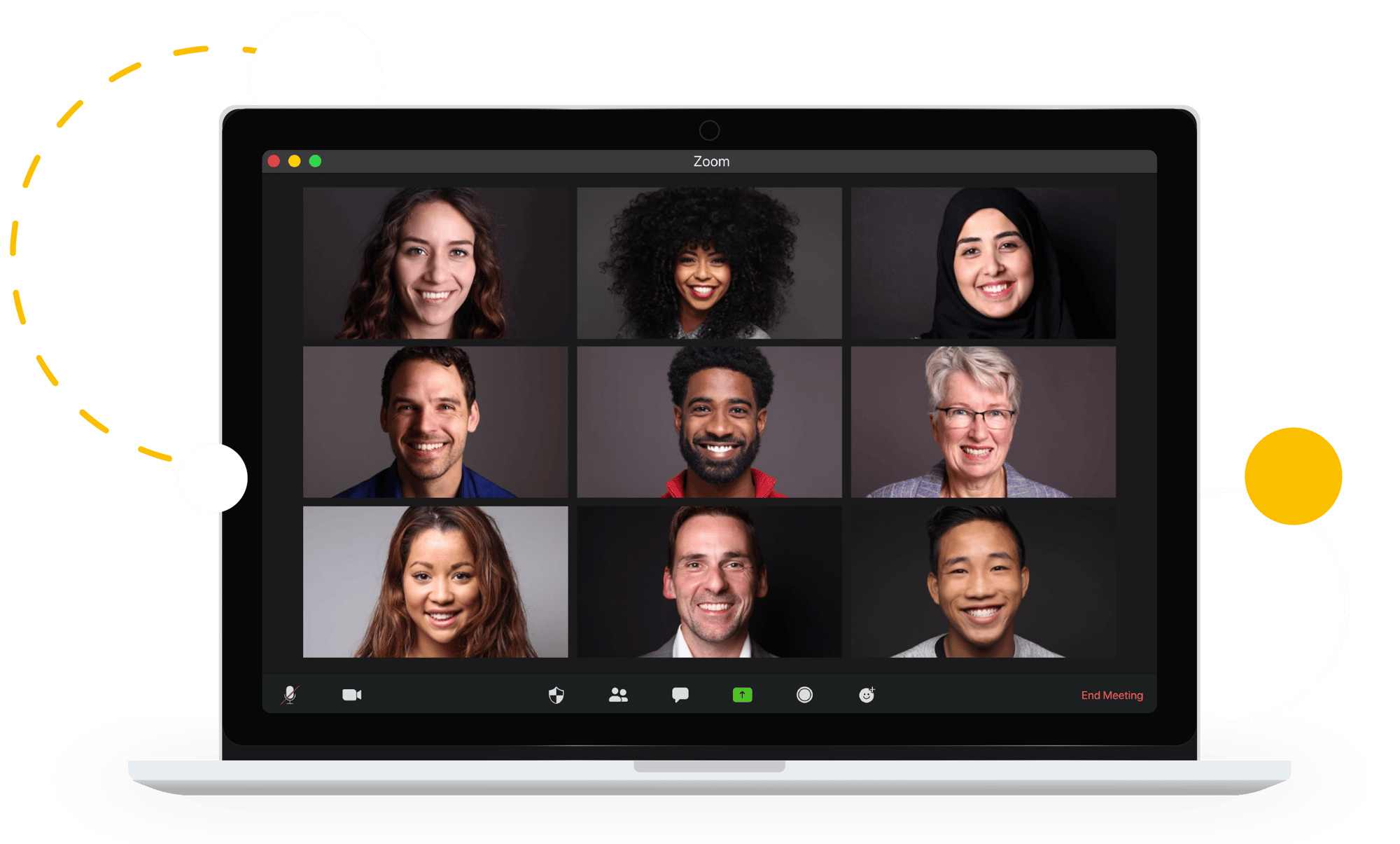 BELONGING DEMO
Experience an Inclusivv conversation
Our team will facilitate a conversation on belonging, allowing you to experience firsthand the power of meaningful dialogue. Through this demo, you'll gain a deeper understanding of how Inclusivv can help you create a safe and inclusive space for authentic conversations within your organization.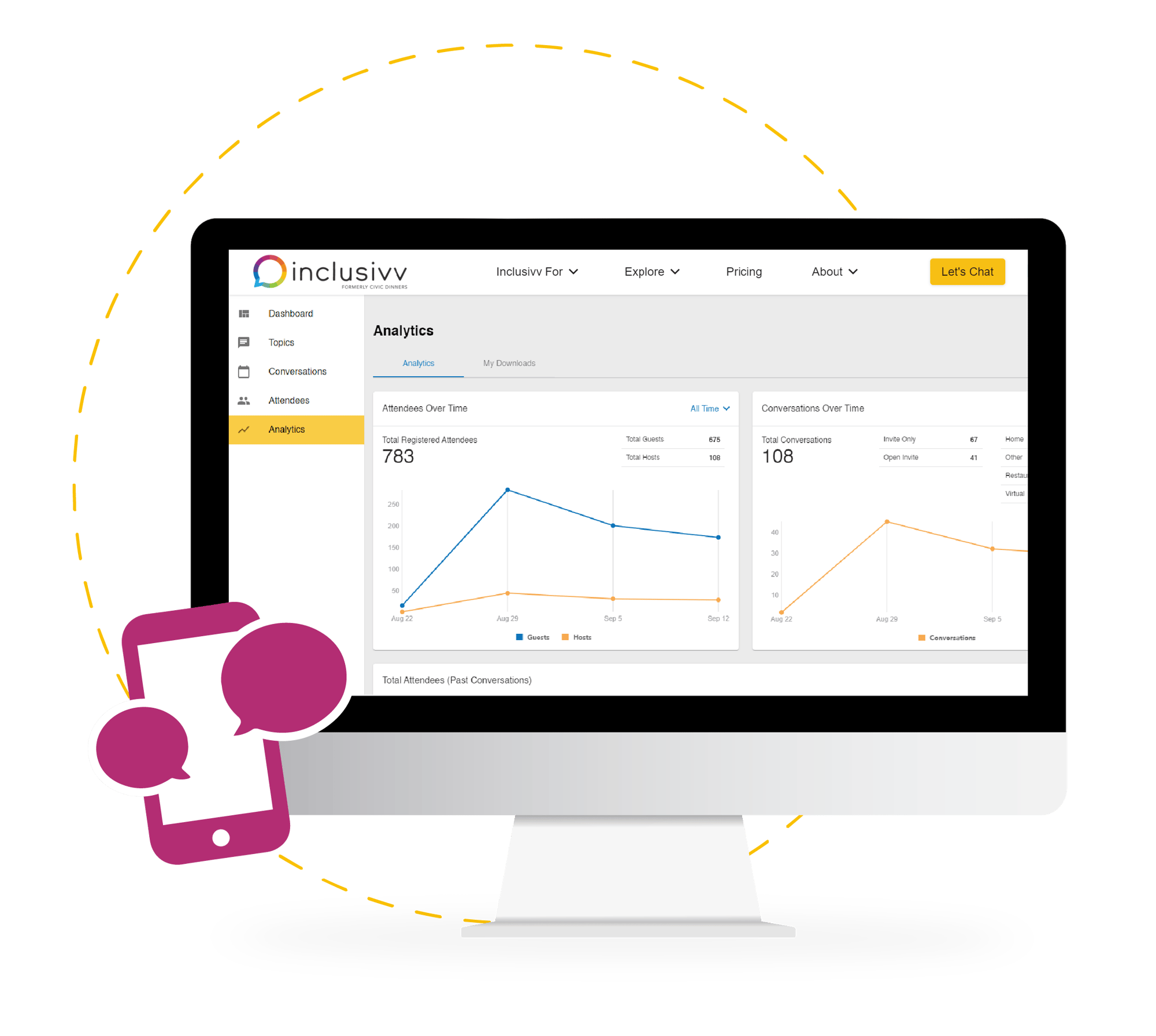 PLATFORM DEMO
Learn how to use the Inclusivv platform
Discover the full potential of the Inclusivv platform with a guided demo. Our team will walk you through the platform's user-friendly features and functionalities, so you can gain insights into how it enables you to drive measurable change, engage employees, and foster an inclusive workplace culture.
FREE TRIAL
Enjoy a transformational learning journey
Sign up for a free one month trial of The Inclusive Leadership Journey, and discover how our unique program equips leaders with the knowledge, support and skills to drive inclusive leadership practices and create positive change within their teams and organizations.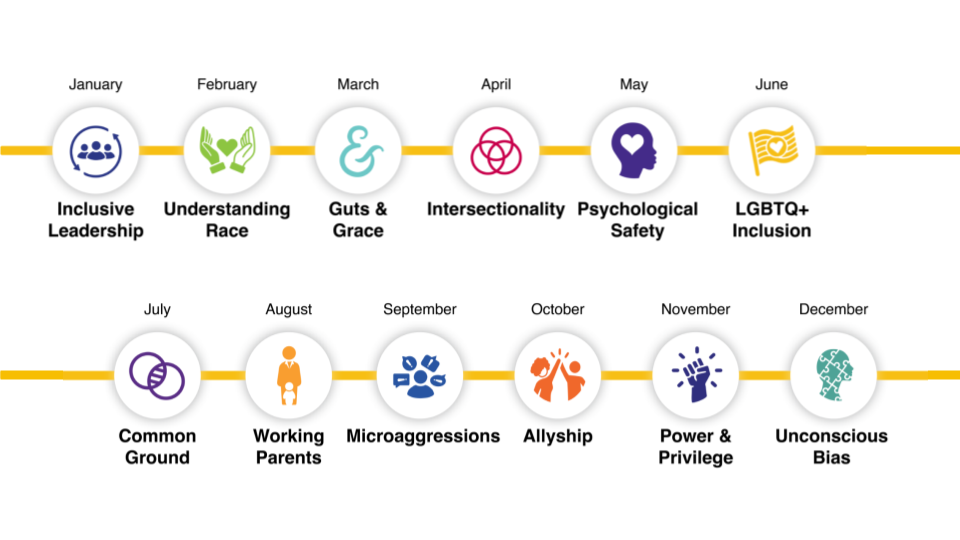 ABOUT US
It's time to be Inclusivv
Inclusivv makes it easy for companies, universities, communities, and individuals to make deeper connections and create culture change through conversations that matter. Our demos offer a chance to experience the transformative power of our platform built for flexibility and scale, award-winning conversation design, and our monthly membership model. Join us in shaping a more diverse, equitable, and inclusive future.
"Wow this is so wonderful! We were just talking about launching an inclusive leadership series that isn't like traditional trainings. We want to take our leaders on a journey that creates space for them to share their perspectives, learn from other leaders, and integrate the concepts into their own work environment. [The Inclusive Leadership Journey] is so exciting and includes everything we want!"
"Our goal was always to make a difference... and so, seeing the 90% statistic around people wanting to take action and do something following the event, it was impressive and truly made us feel like we were doing something."
"If you need a resource that can assist your initiative of bringing people together and learning about each other's uniqueness, you want to partner with Inclusivv, they make it easy."
Book a free 30-minute consultation
Ready to build a conversation-driven culture where people feel empowered to share their voice? Let's chat.