FEMALE FOUNDERS JOURNEY
A powerful community for female founders
Being a founder is lonely. Join a community of female founders dedicated to their personal development, emotional well-being, and business growth.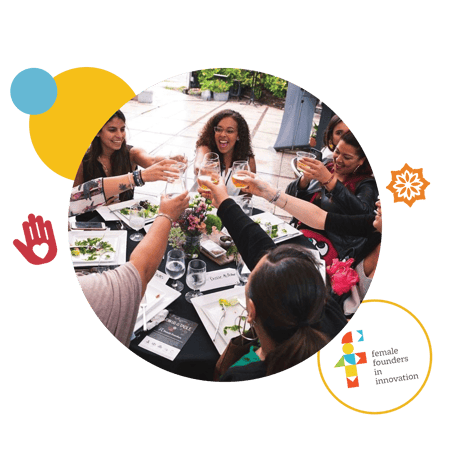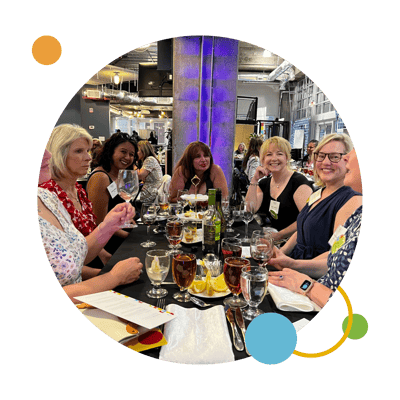 Why You Should Join our Female Founders Community
Connect with other female founders for community support, mentorship and networking.
Special invites to live events
Get first access to in-person events based in Atlanta, Georgia designed for female founders.
Receive curated resources each month such as articles, podcasts and videos to further your growth.
Meet other female founders during monthly conversations hosted by Inclusivv on the 3rd Tuesday of every month.
Topics in the Female Founders Journey
JANUARY

Self Understanding
A conversation exploring your relation to self and the impact this relationship has on your personal and business growth.
FEBRUARY

Relationships
A conversation exploring how building and nurturing connections contributes to business success.
MARCH

Authenticity
A conversation about how being true to your authentic self impacts business and personal growth.
APRIL

Communication
A conversation exploring communication skills and how they shape personal and professional life.
MAY

Mental Wellness
A conversation about the importance of maintaining mental wellness while pursuing business goals.
JUNE

Growth
A conversation exploring growth strategies from scaling a business to personal development.
JULY

Emotions
A conversation exploring the emotional challenges faced by entrepreneurs and how to manage them.
AUGUST

Abundance
A conversation exploring an abundance mindset and its connection to success for female founders.
SEPTEMBER
Money
A conversation about money management and the financial challenges faced by female founders.
OCTOBER

Leadership
A conversation exploring different leadership qualities and styles among women in business.
NOVEMBER

Big Rocks
A conversation about prioritizing the most important things in life and business, focusing on what truly matters.
DECEMBER

Acceptance
A conversation exploring the importance of acceptance for yourself and others.
WHAT WE'RE BUILDING
A Community and Curriculum Designed for Female Founders
Our Female Founders Journey is a year-round journey built on 12 core themes curated by our content experts with decades of experience in coaching and supporting female entrepreneurs.
Meet Chantel Cohen, a female founder and licensed therapist that blends therapy with leadership coaching for female entrepreneurs. Chantel is passionate about empowering women entrepreneurs of color to create the lives they always imagined for themselves.
And meet Jenn Graham, founder and CEO of Inclusivv, known for bringing other female founders together for conversations that matter. Since starting Inclusivv in Atlanta, GA, Jenn has built a content library and a digital platform that has already enabled tens of thousands of people to gather for meaningful conversations around the world.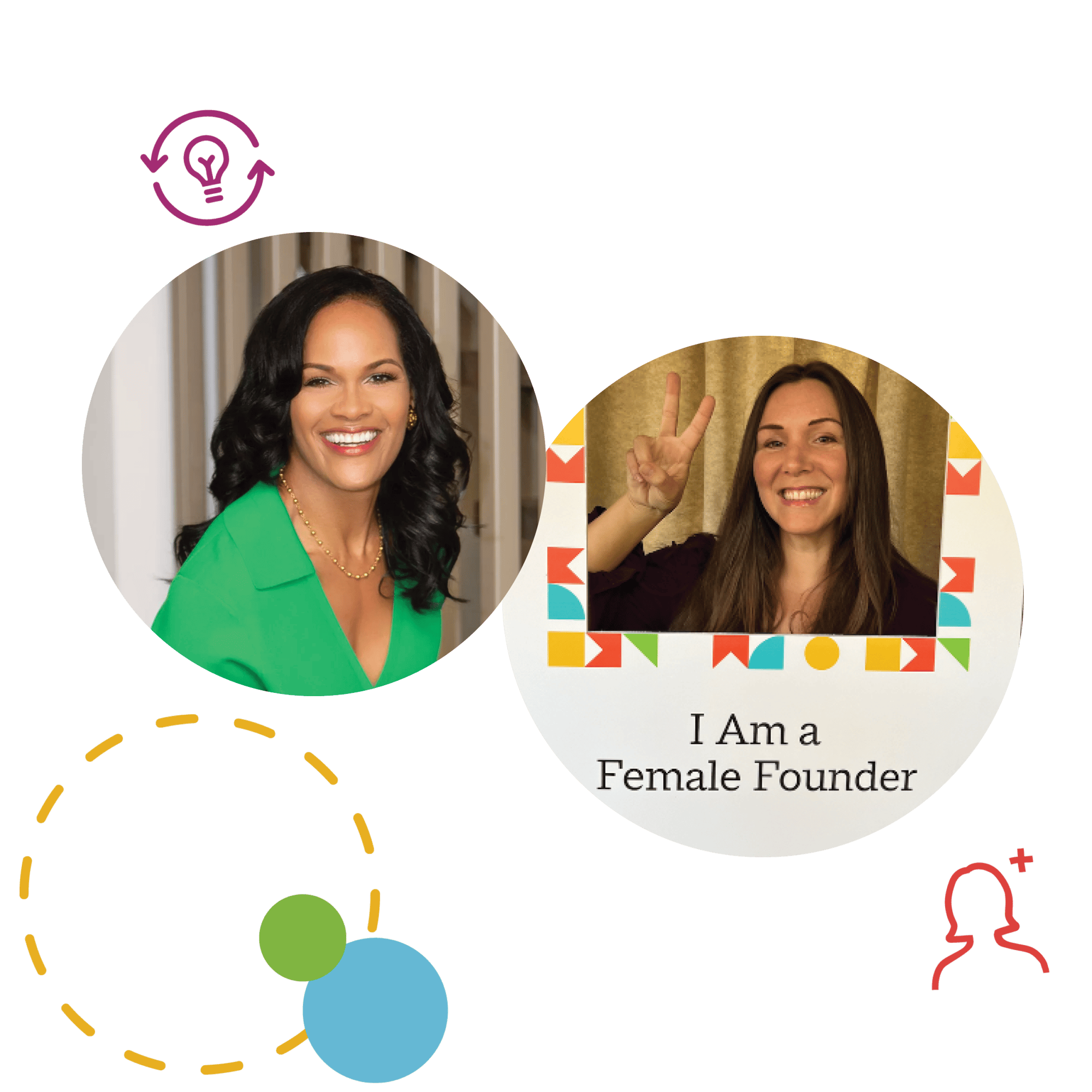 Choose a membership plan that works for you
Become a Founding Member as a female founder or a Founding Sponsor to support founders in your community.
Become a Founding Member
Join a community of female founders you've been longing for, where you can learn with other founders and drive real change.
---
Get early access to special events, both in-person and online
Receive curated learning resources to deepen your understanding of important topics relevant to female founders
Get access to monthly trainings and 60-minute guided conversations hosted by Inclusivv that create space for small-group dialogue
Receive resources and special perks for female founders
Become a Founding Sponsor
$2,500
/ year
Support a community of female founders by sponsoring a journey that helps them become better leaders and women.
---
Special sponsor access to all female founder events, both in-person and online
Get recognized as a sponsor on our website and at in-person events, virtual invitations, newsletters, and monthly online sessions
Ability to offer resources and special perks for female founders
Want to sponsor a female founder?
Give the gift of community to a female founder by sponsoring their membership seat for a year.
FEMALE FOUNDERS JOURNEY
Tell me more.
Submit your details and learn more about the Female Founders Journey and how you can help shape it.