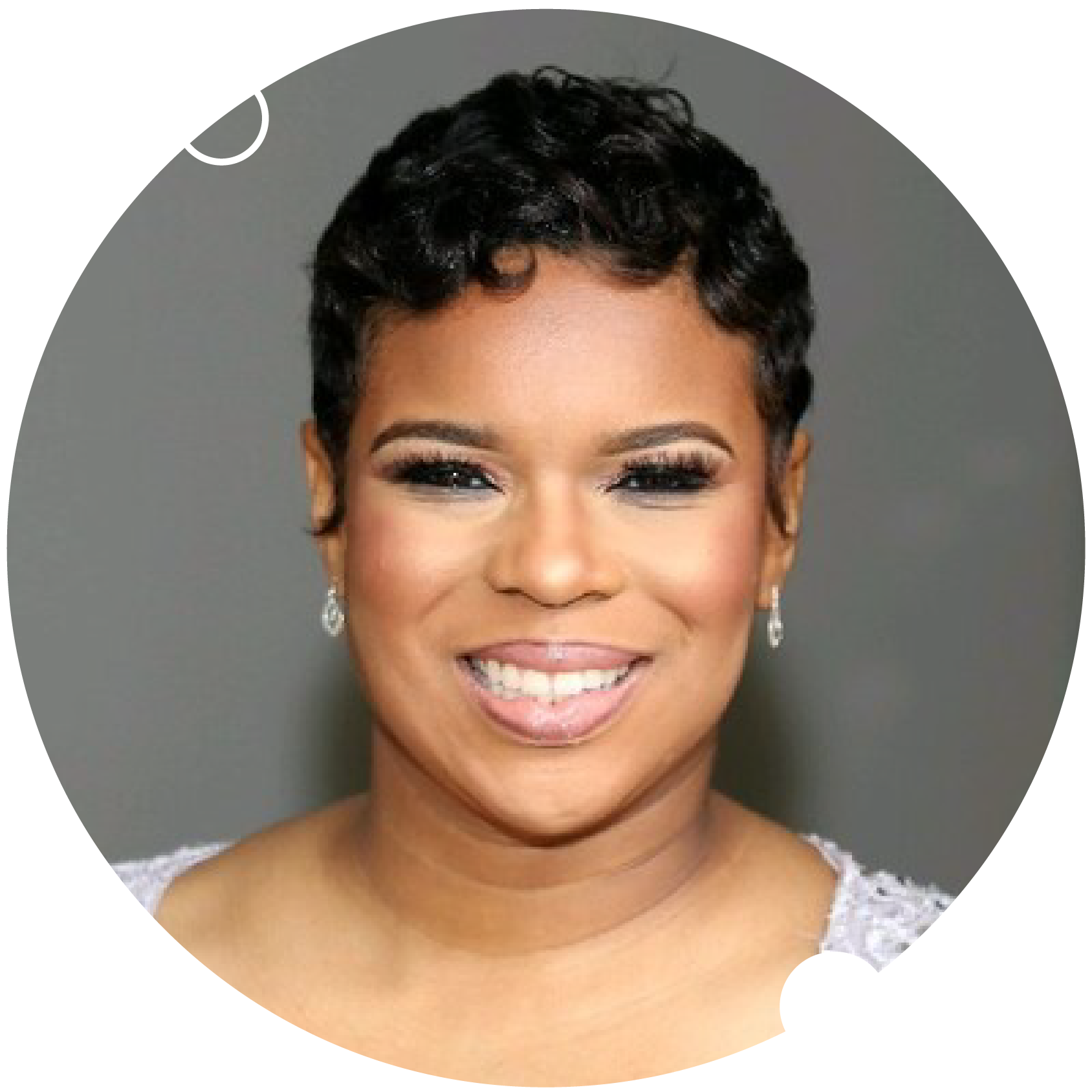 "You will not leave the same as you came. You're going to not only be impacted yourself, but also see that this is like a pebble of impacts that are going to be made beyond the [conversation]."
Monica McCoy

Create Brave Spaces
Create space online and
in-person for your friends, family and neighbors to talk about important topics.

Engage Diverse Voices
Allow all guests to feel heard by following a structured conversation guide and allowing equal time to share with one voice at a time.

Build Trust & Community
Build meaningful connections across differences, no matter how big or small, and ignite your peer group's passion for critical discourse.

Co-Create a Better Future
Activate the collective intelligence of your community — and discover solutions to our greatest challenges and opportunities.
Giving you the tools you need for courageous conversations
Having a conversation about race, equality, climate change, voting rights or any important social issue of our time can be daunting — trust us when we say, we get it.
Inclusivv exists to give you the tools and confidence to lead and participate in courageous conversations on big topics. And we're here to support you every step of the way, because meaningful conversation is what sparks real and lasting change.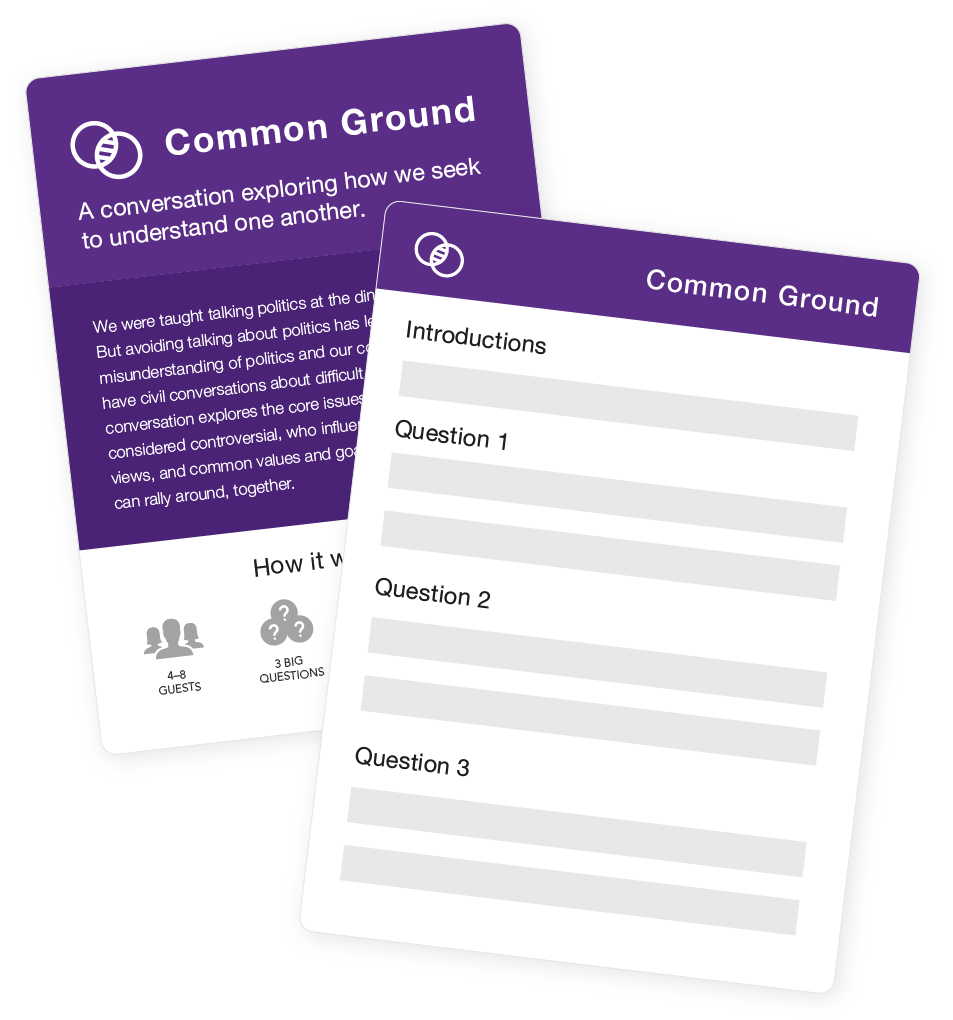 It's more important than ever to build your community

Host Guide
A detailed and easy-to-follow host guide that comes with three big questions for you to ask your guests.

Email Reminders
Automatic reminders and follow-ups sent to your guests.

Support
Facilitation tips and support
from our team.
See What Other Hosts Are Saying
I got my host guide. It told me exactly what to expect and how to do it. Everything from how to send out the invites to actually how to run the conversation, what questions to ask, how to keep everybody on track and make sure everyone got the chance to be heard during the conversation."
The overall platform takes a huge burden off of the host, because we don't have to be the expert, we don't have to know everything. It allows space to talk about stuff that matters to us or that we're curious about without all the pressure... Just do it. Give it a shot. It's not going to be a heavy lift for you. It's going to be so worth it, and you can change somebody's life."
What excites me is meeting new people, learning their stories and their backgrounds, just hearing people pour their hearts out on things that have shaped them to be the people that they are, spawn the way that they think, the way they do or don't interact with people."
Here's How to Get Started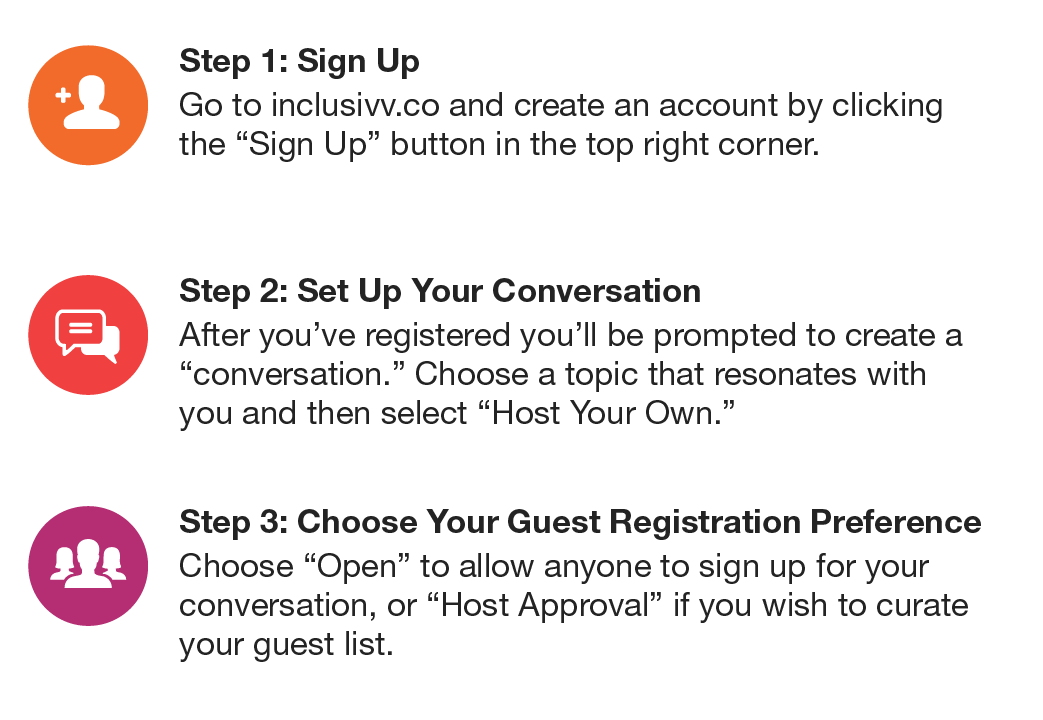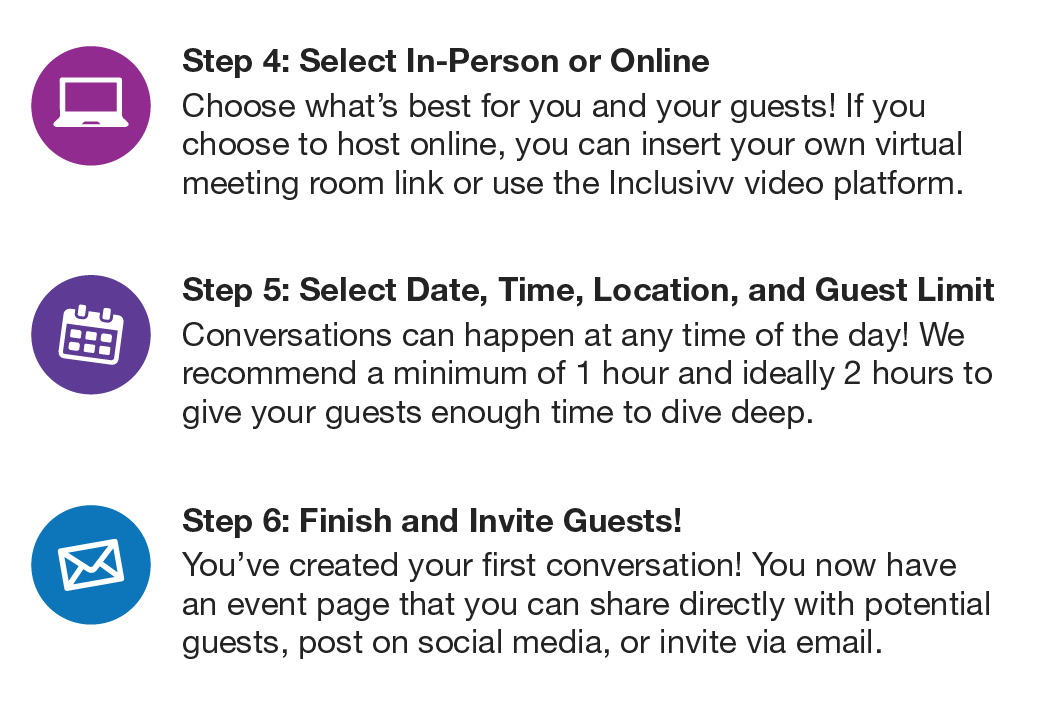 It's time to be Inclusivv