CONVERSATION SERIES
Inclusive Leadership
Key conversations on developing more inclusive, nurturing and effective leadership.
It all starts from the top
Our Inclusive Leadership Series provides conversations to inform, inspire and activate the best assets in every organization, team or community — its people.
As the world rapidly evolves, people have come to expect more from their leaders. These topics explore how we can develop leadership that fosters an inclusive culture, allowing everyone to be their full selves and bring their true talents to the table.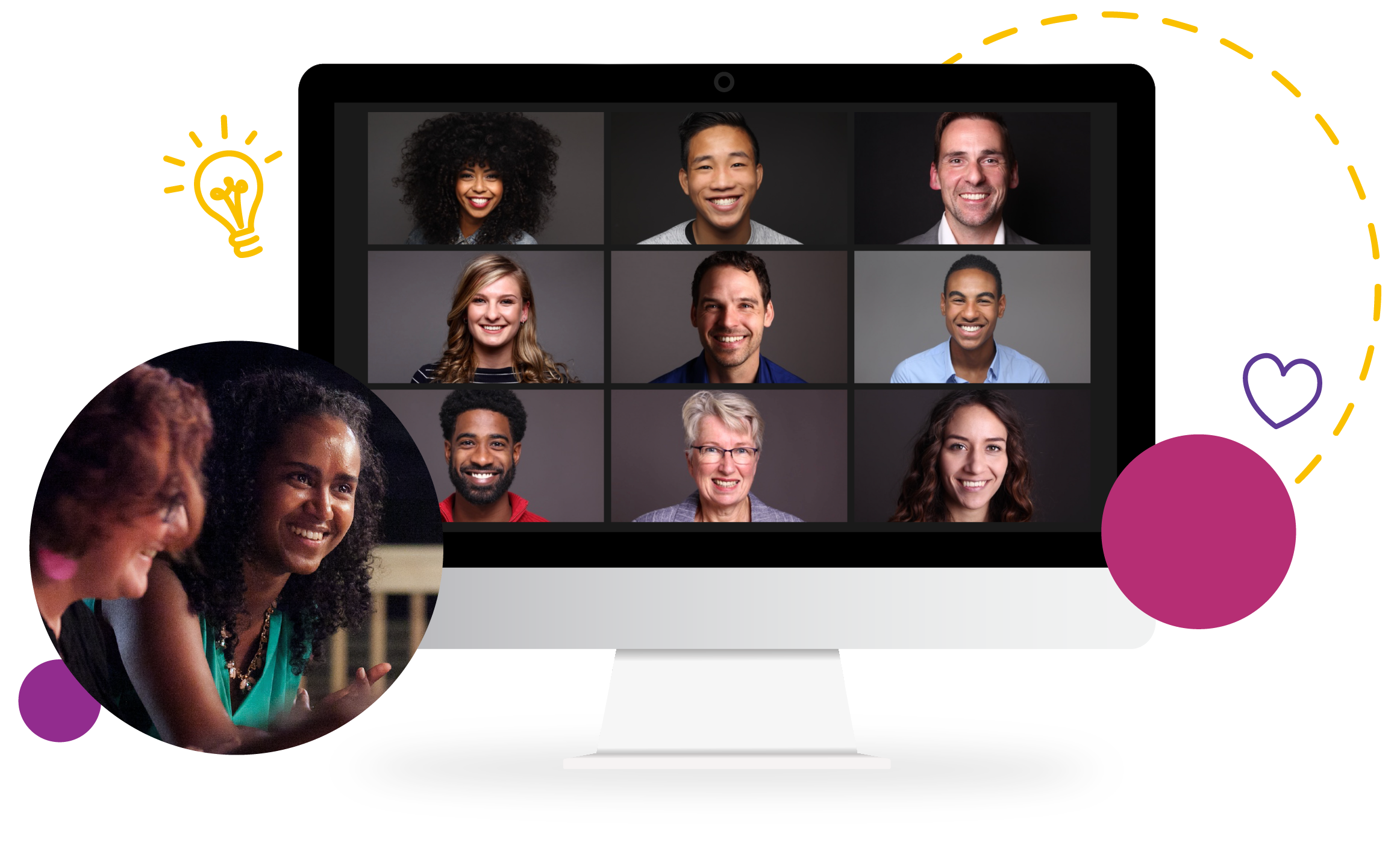 Psychological Safety
A conversation about psychological safety in the workplace, why we need it and how we create it.

Inclusive Leadership
A conversation about inclusive leadership and how it empowers people to bring their full value to the table.

Culture and Community
A conversation about culture and community in a workplace transformed by Covid-19.

Guts & Grace
A conversation exploring how women embody both guts and grace in leadership.

Reflect & Refresh
A conversation to reflect on what we've learned, celebrate what we've gained, and look forward with hope for the future.

Conscious Business
A conversation about the pursuit of purpose beyond profit.

Cheers & Check-Ins
A fun way for teams and groups to connect with each other on a human level.

Working Parents
A conversation exploring the challenges working parents and caregivers face, and how we can help them thrive.

Allyship
What is an ally? Why do we need them? And how can allies help build a more inclusive culture?
INCLUSIVE LEADERSHIP SERIES
5 Reasons Why
1. Inclusion is the future
Take the lead, or be left behind.

2. Inclusion is the right thing to do
Everyone deserves to feel a sense of belonging.
3. Inclusion begins at the top
What leaders say and do can make up to 70% difference as to whether or not employees feel included.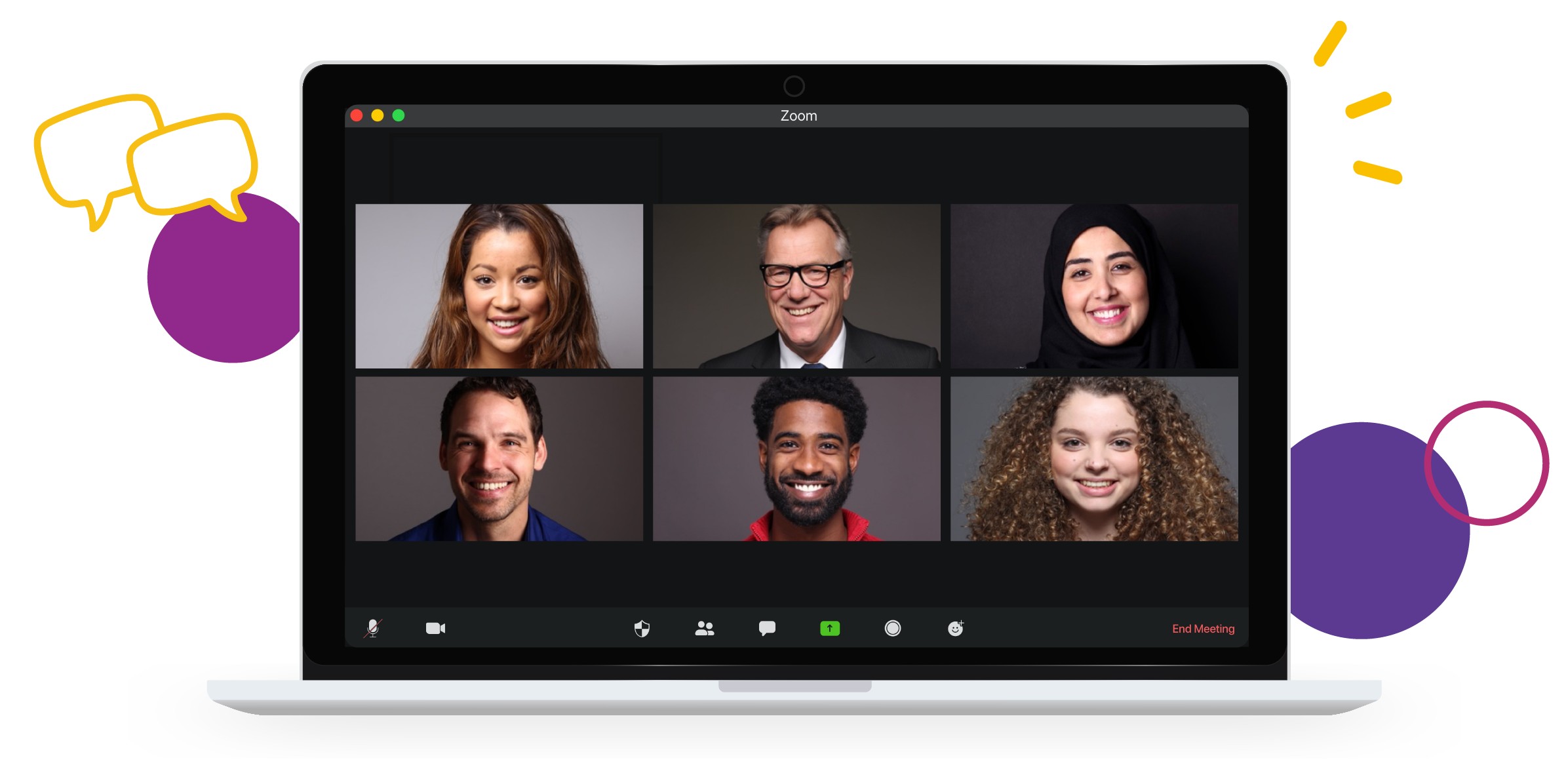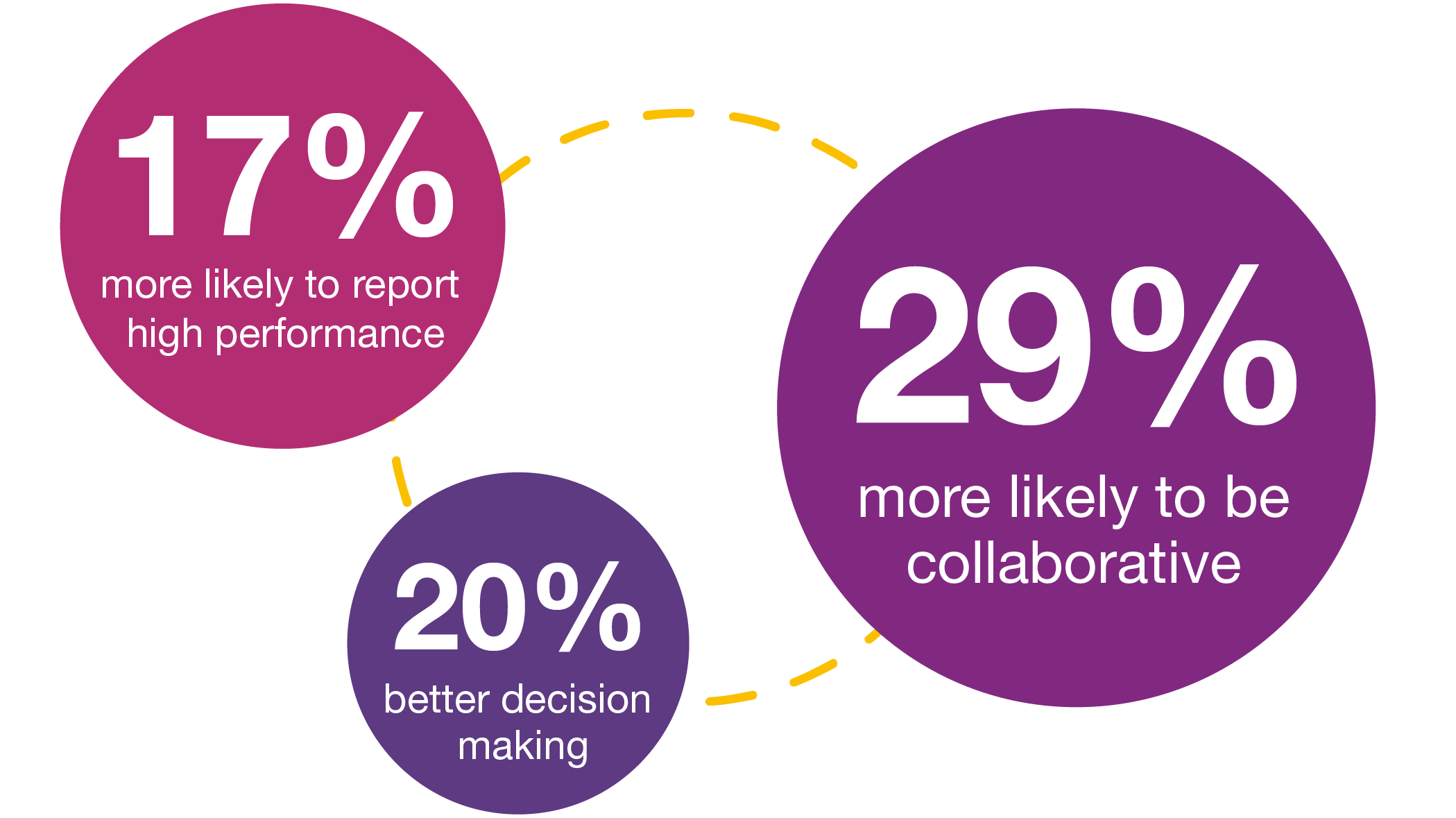 4. Inclusive leadership drives performance
Research shows that teams with inclusive leaders are:
17% more likely to report that they are high-performing
20% more likely to say they make high-quality decisions
29% more likely to report behaving collaboratively
5. Inclusive companies have the edge
There's a growing body of evidence to show that inclusive organizations are outperforming their less inclusive peers.
"Complex issues are really brought down to a level that any individual can relate to. That shows the thoughtfulness that [Inclusivv] put into creating these experiences."
"Our goal was always to make a difference... and so, seeing the 90% statistic around people wanting to take action and do something following the event, it was impressive and truly made us feel like we were doing something."
"[Inclusivv] enabled us to reach and engage with sectors of the regional community we had little or no previous relationships with."
Bring these conversations to your organization or community
Want to lean more? Talk to one of our conversation experts today to find out more about this series and how you can bring your people together for powerful dialogue.