CONVERSATION SERIES
Team Building
Essential conversations for building better teams.
How do you build a successful team?
Research by Google has discovered that when it comes to successful teams, what matters more than who is on the team, is how team members treat each other.
Our new Team Building Series helps organizations create real culture change through a series of essential conversations specifically designed to foster belonging, inclusion and psychological safety. This series helps leaders to unlock the full potential of their people in a way that's fun, authentic and meaningful.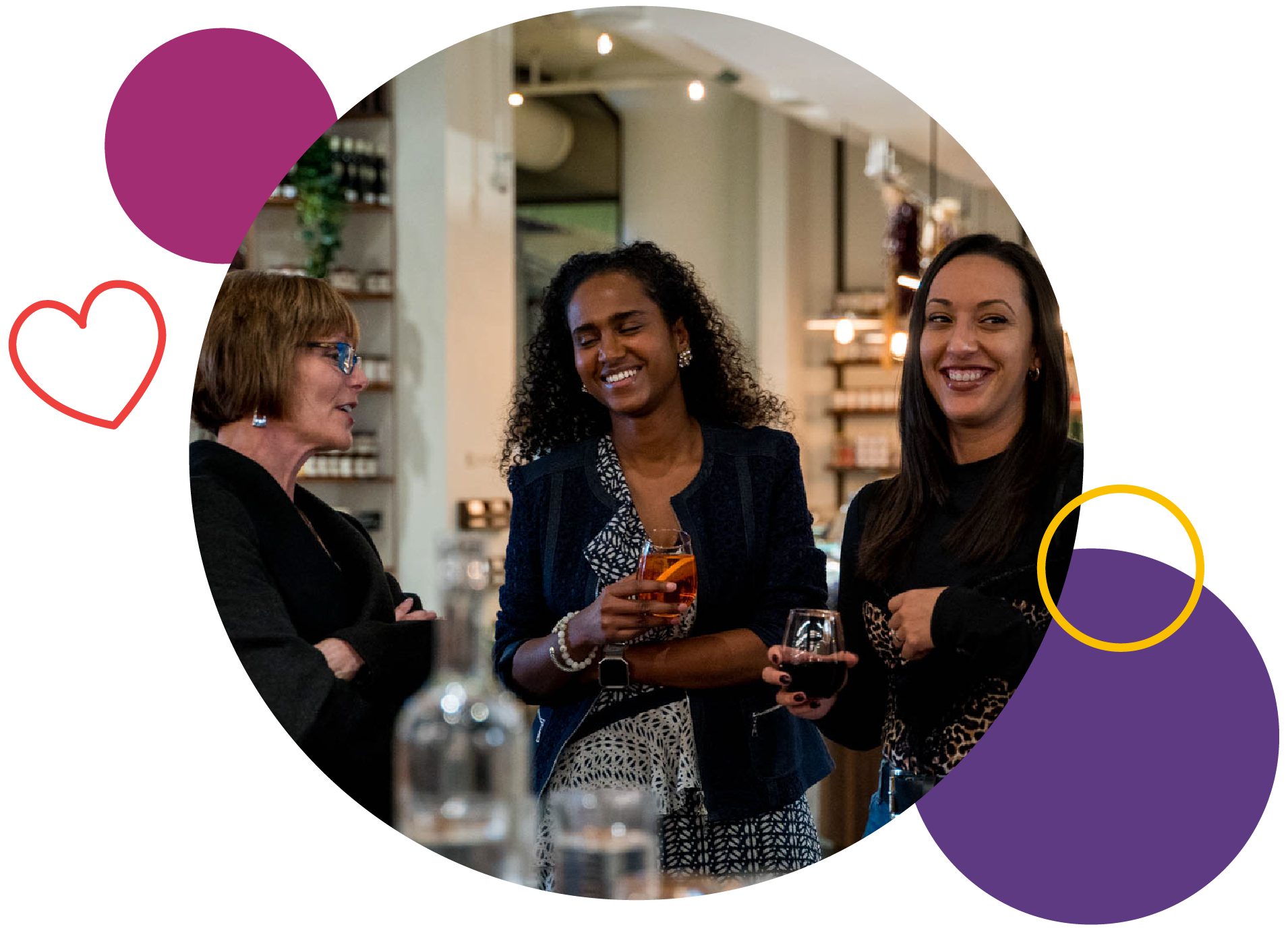 Belonging
A conversation about belonging, and how we can come together to create a more welcoming world for all.

Cheers & Check-Ins
A fun way for teams and groups to connect with each other on a human level.

Inclusive Culture
A conversation about how we can celebrate our diversity and create a truly inclusive workplace culture.

Reflect & Refresh
A conversation to reflect on what we've learned, celebrate what we've gained, and look forward with hope for the future.

Culture and Community
A conversation about culture and community in a workplace transformed by Covid-19.

Mental Health
A conversation about mental health and how we break the silence.

Psychological Safety
A conversation about psychological safety in the workplace, why we need it and how we create it.
TEAM BUILDING SERIES
5 Reasons Why
1. Everyone needs a sense of belonging
A sense of belonging is one of our most basic and essential needs.

2. Inclusive teams are more successful
According to Google, the highest-performing teams are the most inclusive teams. Workers in inclusive environments are up to 83% more engaged.
3. People want to work in an inclusive environment
An inclusive environment is an environment where differences are celebrated and unique perspectives are valued. Companies that offer an inclusive environment are are more likely to attract the best talent, and to keep it.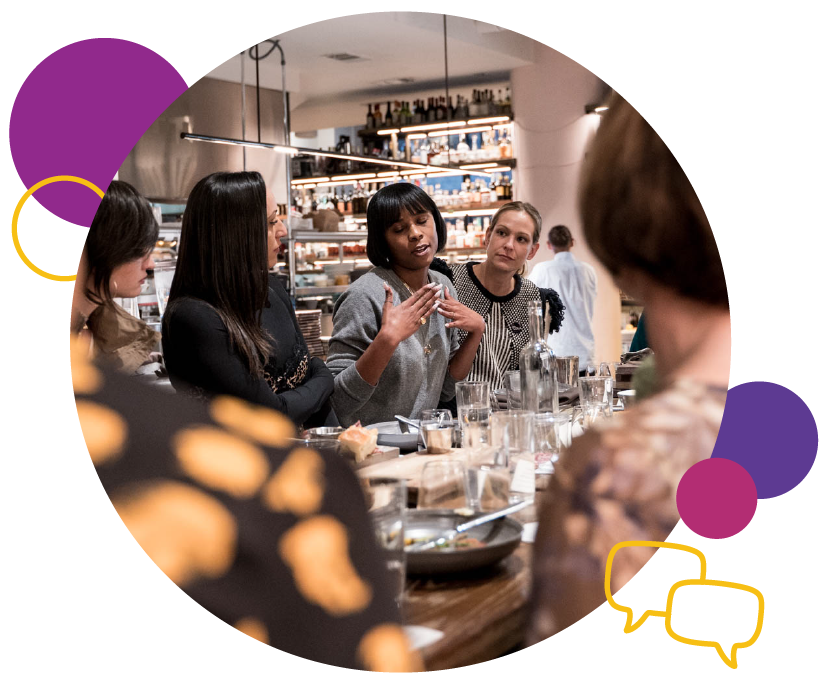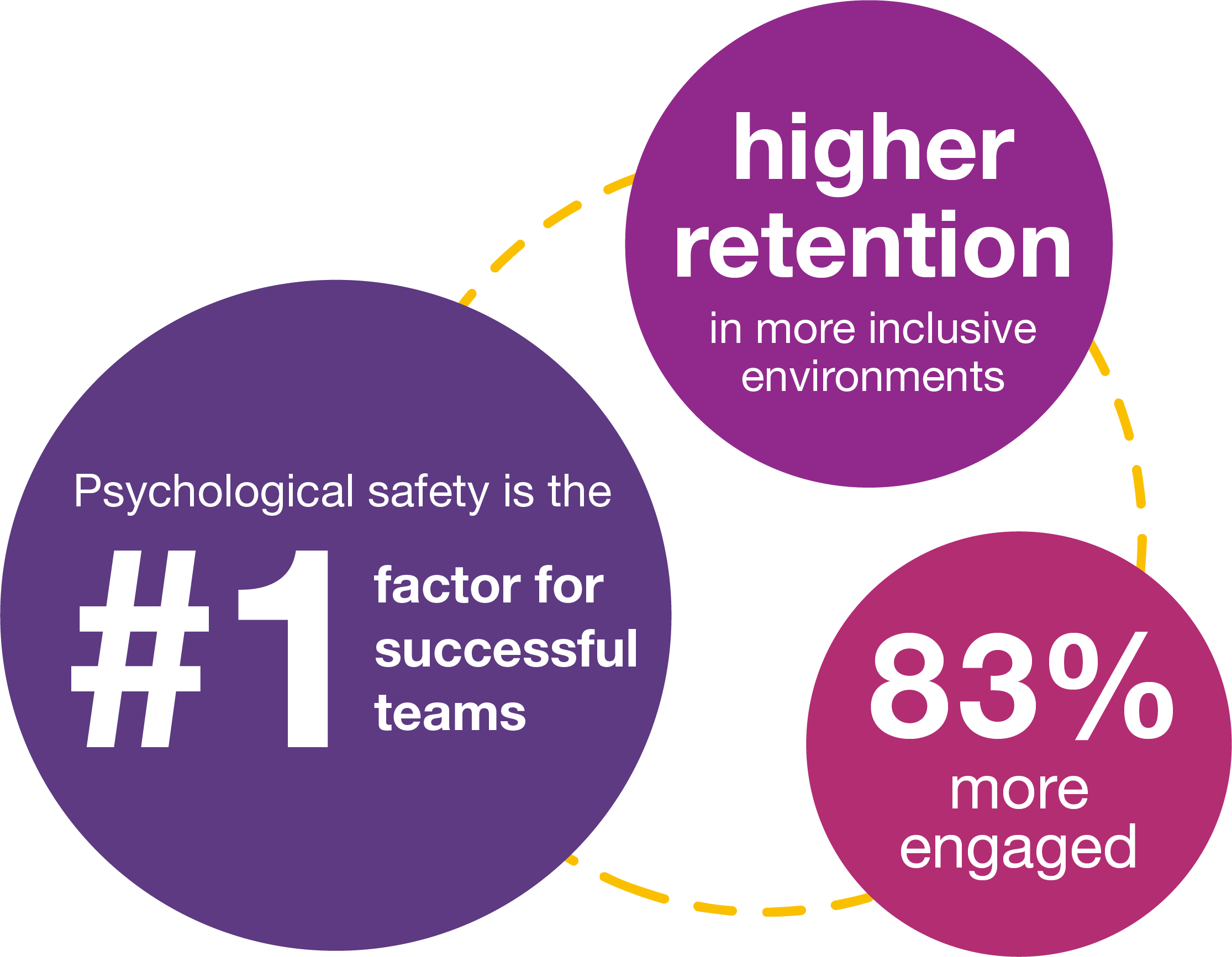 4. Teams perform better when each member can bring their whole selves to work
An expansive study by Google found that a sense of psychological safety is the #1 factor that sets successful teams apart.
5. Structured conversations build belonging and create inclusion
According to the World Economic Forum, shared dialogue is one of the best tools we have for creating inclusion. By giving everyone a voice, we build belonging while fostering empathy and social cohesion.
"Complex issues are really brought down to a level that any individual can relate to. That shows the thoughtfulness that [Inclusivv] put into creating these experiences."
"Our goal was always to make a difference... and so, seeing the 90% statistic around people wanting to take action and do something following the event, it was impressive and truly made us feel like we were doing something."
"[Inclusivv] enabled us to reach and engage with sectors of the regional community we had little or no previous relationships with."
Bring these conversations to your organization or community
Want to lean more? Talk to one of our conversation experts today to find out more about this series and how you can bring your people together for powerful dialogue.