On October 20th and 21st, Inclusivv will stand in the company of greats at the 2021 Venture Atlanta Conference. As a woman-led business, we are always looking for ways to uplift other companies led by women. Here's a shoutout to seven female founders and CEOs in the Early Stage Venture category of this year's conference.
1. Jenn Graham - Inclusivv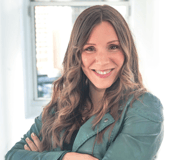 With a background in design and experience in the civic sector, Inclusivv Founder and CEO Jenn Graham is all about bringing people together for conversations that matter. In 2016, she founded Inclusivv (formerly Civic Dinners), an engagement platform catalyzing social change through structured conversation. Graham knows that "meaningful change doesn't come from monologues, it comes from dialogues," and she works everyday to use conversations to build a more inclusive world.
2. Debbie Gordon - Cloud Range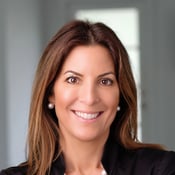 With over 25 years in the technical certification industry, Debbie Gordon is a three-time entrepreneur committed to cyber effectiveness from a human perspective. She is a thought leader in the cybersecurity field, and joins this year's conference representing Cloud Range, a cyber range attack training platform. Speaking on women in the technical engineering industry, Gordon says, "There is absolutely no reason that women shouldn't be in this role. It's up to all of us to make sure that we show the world that there are women in it."
3. Jennifer Linton - Fenris Digital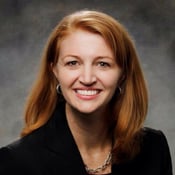 An insurance industry veteran, Jennifer Linton saw a threat to traditional insurers and decided to take action. In 2016, she founded Fenris Digital, an application programming interface providing insights for insurance brokers and policyholders. Linton understands the power of data to transform any industry, and now leverages her entrepreneurial expertise to improve the customer experience for millions of individuals.
4. Jeannie Ringo Tarkenton - Funding U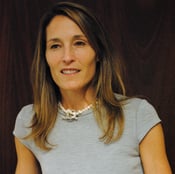 A natural born disruptor, Jeannie Ringo Tarkenton has a background in education and financial technology. Recognizing the barriers that traditional student loans create for students from low- and moderate-income households, Tarkenton created Funding U as a loan that students can get on their own, based on their work and merit. Cheers to this incredible woman tackling inequity and leveling the playing field for students everywhere!
5. Mandy Price - Kanarys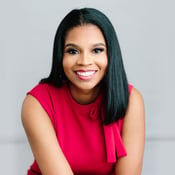 With a passion for social justice and experience working with DEI initiatives and committees, Mandy Price set out to fill the gap in resources for diversity professionals. In 2018, she co-founded Kanarys, a company using data to transform DEI work. Kanarys serves to empower individuals and organizations to build more equitable workplaces. On equity, Price believes that "it is the epitome of American ideals that no matter what your identity is, you should be able to succeed."
6. Cameron Hardesty - Poppy Flowers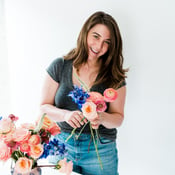 E-commerce entrepreneur Cameron Hardesty founded Poppy Flowers with a worthy mission: to deliver quality flowers at fair prices. The company uses technology to streamline the flower-ordering process and to ensure that all bouquets are sourced from eco-friendly, fair-trade farms. Originally catering exclusively to weddings and events, Poppy pivoted in the face of the pandemic to empower individuals to design their own floral bouquets from their homes.
7. Taylor Shead - STEMuli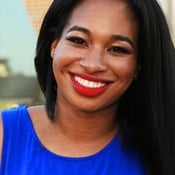 A lifelong learner who considers her passion to be her greatest asset, Taylor Shead launched STEMuli to help fill talent shortages and diversify the workforce. STEMuli is one of the first virtual classroom platforms that aims to provide equitable access to education and opportunities, ultimately benefiting everyone from school districts to industry partners. Taking her passion for education beyond the startup space, Shead also serves as a mentor for young students.
---
For a full list of companies and founders, visit ventureatlanta.org. Tune in to inclusivv.co on Instagram next week to see our founder, Jenn Graham, in action!