CONTENT SUBSCRIPTION
Host your own conversations
Learn how to host an Inclusivv Conversation using our curated content and host guides so that you can bring people together for meaningful dialogue.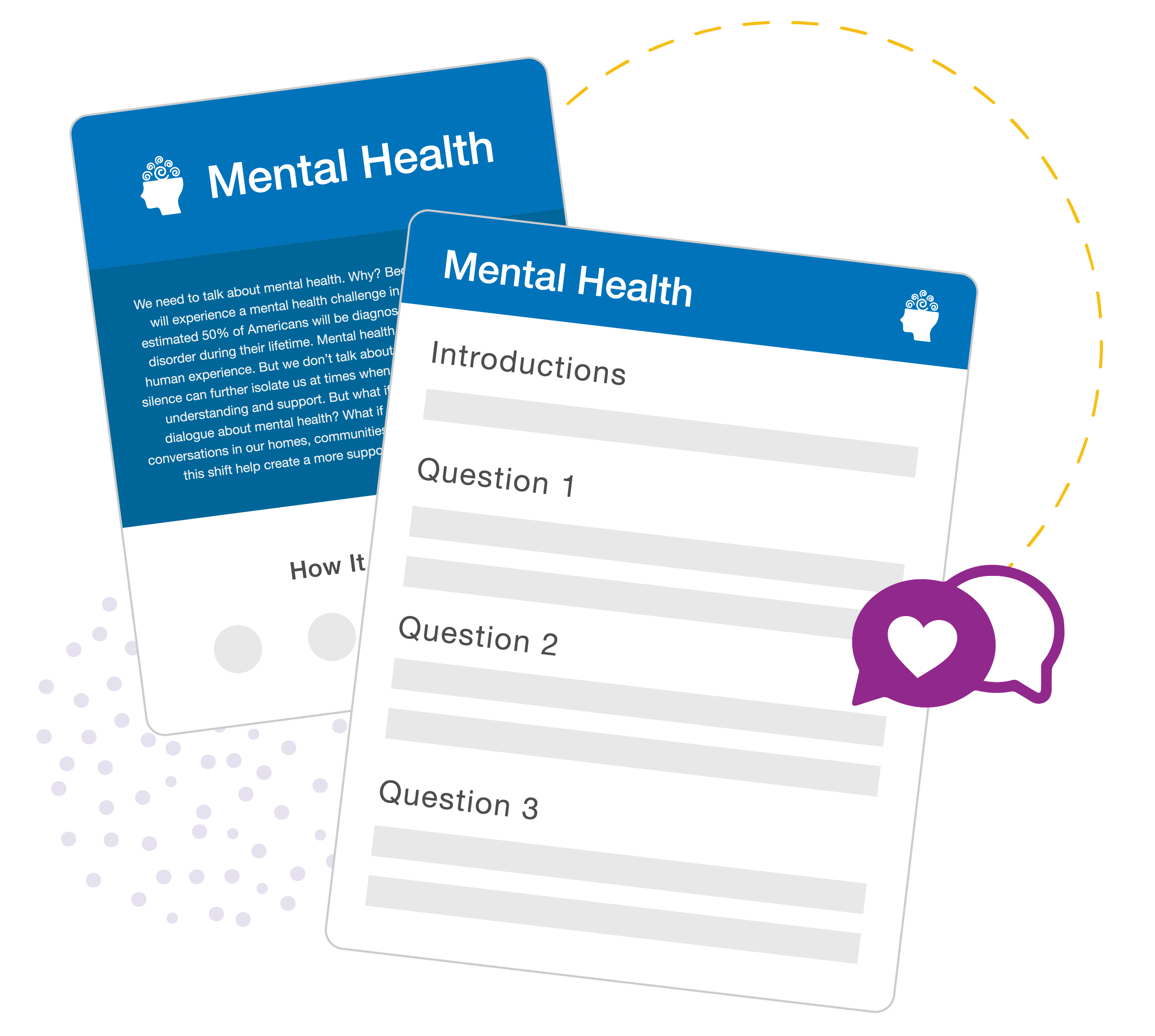 CONTENT SUBSCRIPTION
Empower your leaders with access to our extensive content library
Access the entire catalogue of over 50 conversation topics, covering themes like diversity, equity and inclusion, sustainability, mental health, well-being and more.
STRUCTURED CONVERSATION
Each topic comes with a host guide with 3 big questions
Our conversation guides serve to level the playing field, encouraging everyone to come as they are, with what they know, ready to share with and learn from others.
Each topic comes with a conversation guide that follows the same structure of an introductory question, followed by three big questions with prompts that provide context or inspiration.
Some topics may also come with inspiring content that helps provide perspective and context and a list of recommended actions and resources that can be tailored to your specific needs.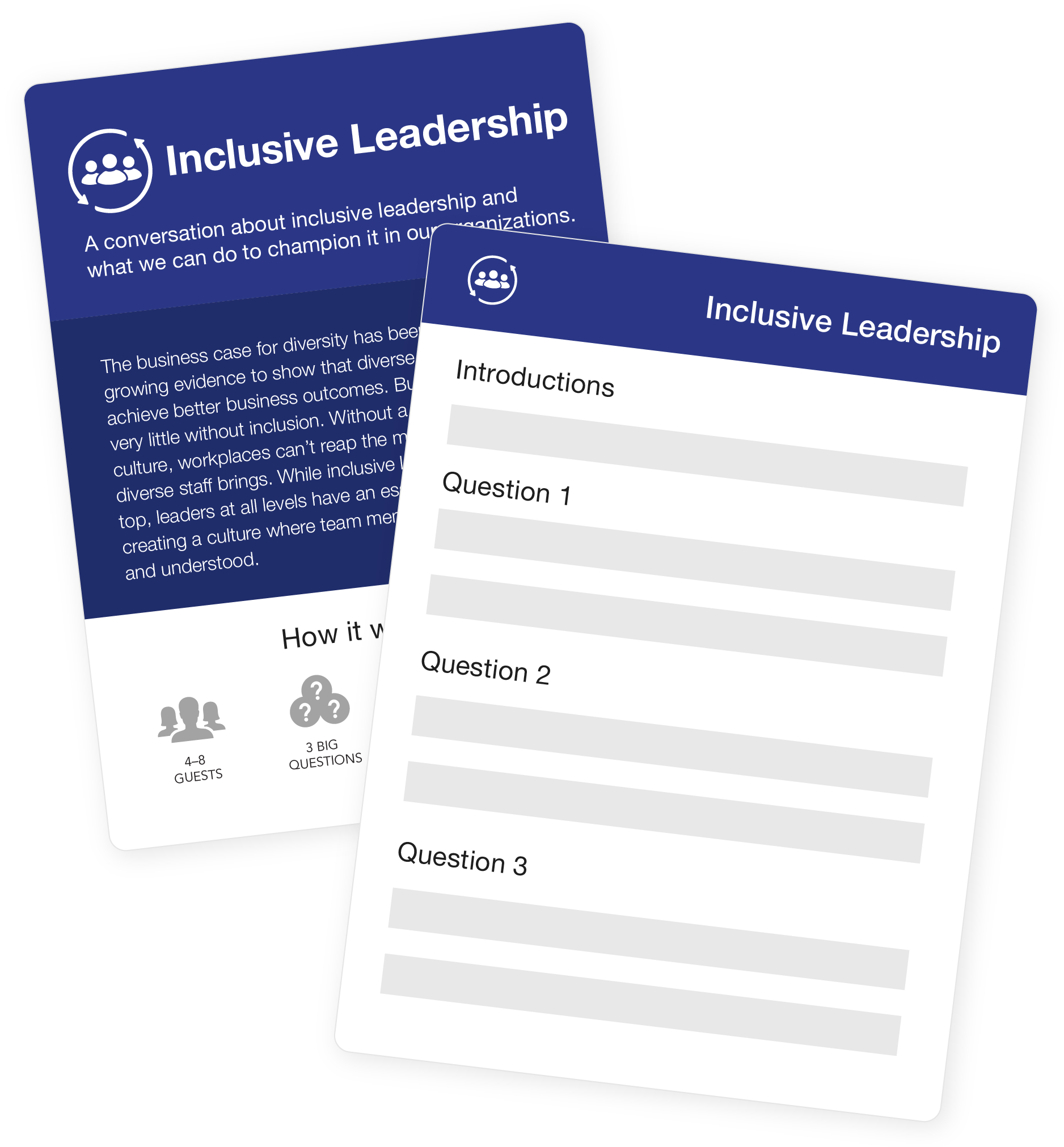 CONTENT SUBSCRIPTION
Expand leadership capacity, confidence and competency
Empathy is a skill that is lacking in almost every organization. By providing your leaders with the host guides for meaningful conversations, you can help them build the essential skills of the future.
No matter the topic, our model and process gives leaders the framework they need to engage people in meaningful dialogue.
Enable year-round internal conversations, planned or ad hoc, either in-person or online, and with large or small groups.
Using our host guides that have been thoroughly researched, tested and proven to be effective saves your team precious time.
Access to our topic library means your team can practice the art of listening any time and enhance their emotional intelligence.
CONTENT SUBSCRIPTION
Packages & Pricing
Content Subscriptions are available in five packages and are annual, paid up front, non-refundable and non-transferrable.
Pricing is based on the size of the organization and number of topics desired. New packages can be purchased at any time on top of existing content subscriptions, and a new yearly term will be set.
Content Subscription packages do not include the Host Training which is a requirement for first time buyers of the Content Subscription. Only trained hosts will be allowed access to the host guide materials.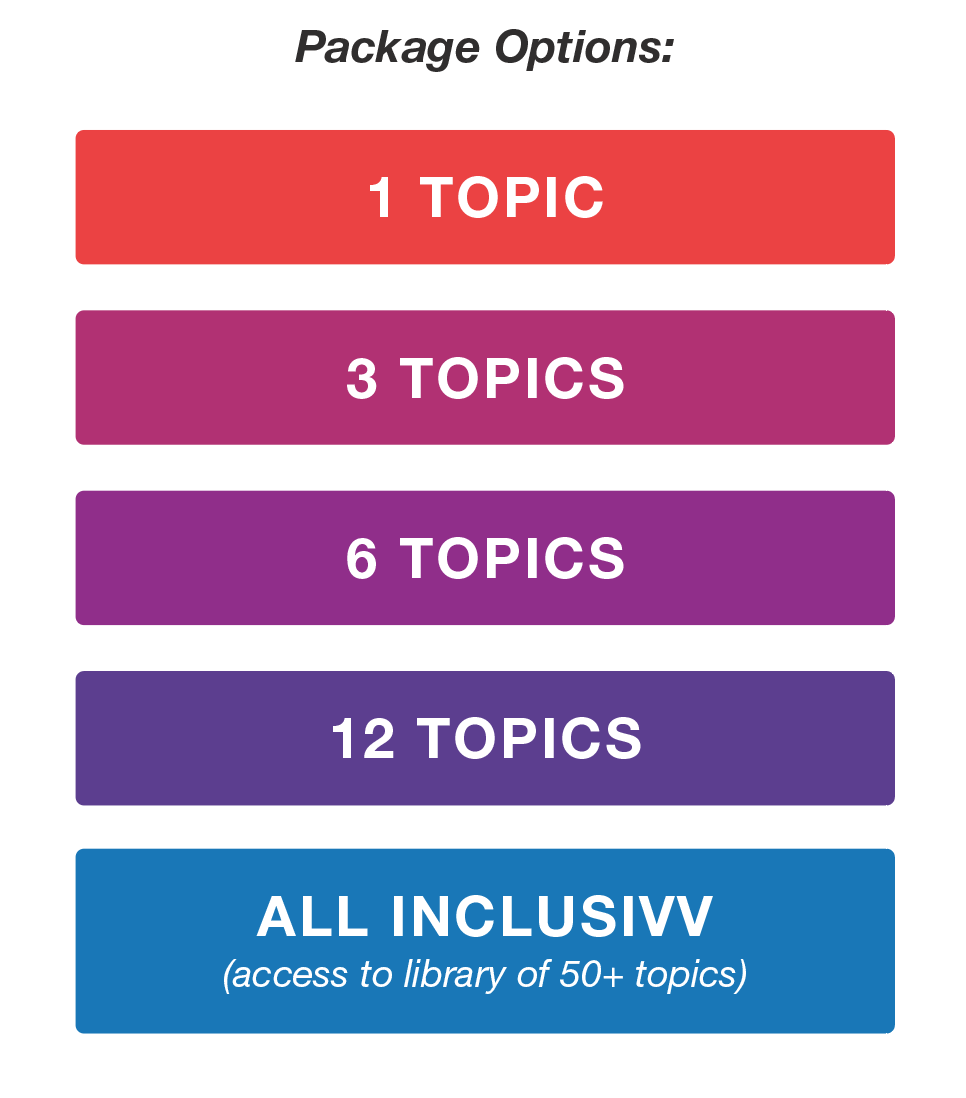 Not sure where to start?
Ready to build a conversation-driven culture where people feel empowered to share their voice, but not sure where to start? Let us help.