CONTENT SUBSCRIPTION
Meaningful Connections Package
Six essential conversations to create healthier, happier, more inclusive workplaces.
Employees are suffering from a lack of connection
Did you know that 82% of employees say they have felt lonely at work? It's vital for every workplace to invest in fostering a sense of culture and community, but this is especially important for workplaces that offer remote or hybrid work.
Our Meaningful Connections Package helps organizations create real culture change through six essential conversations specifically designed to foster belonging, inclusion and psychological safety. This package helps leaders unlock the full potential of their people in a way that's fun, authentic and meaningful.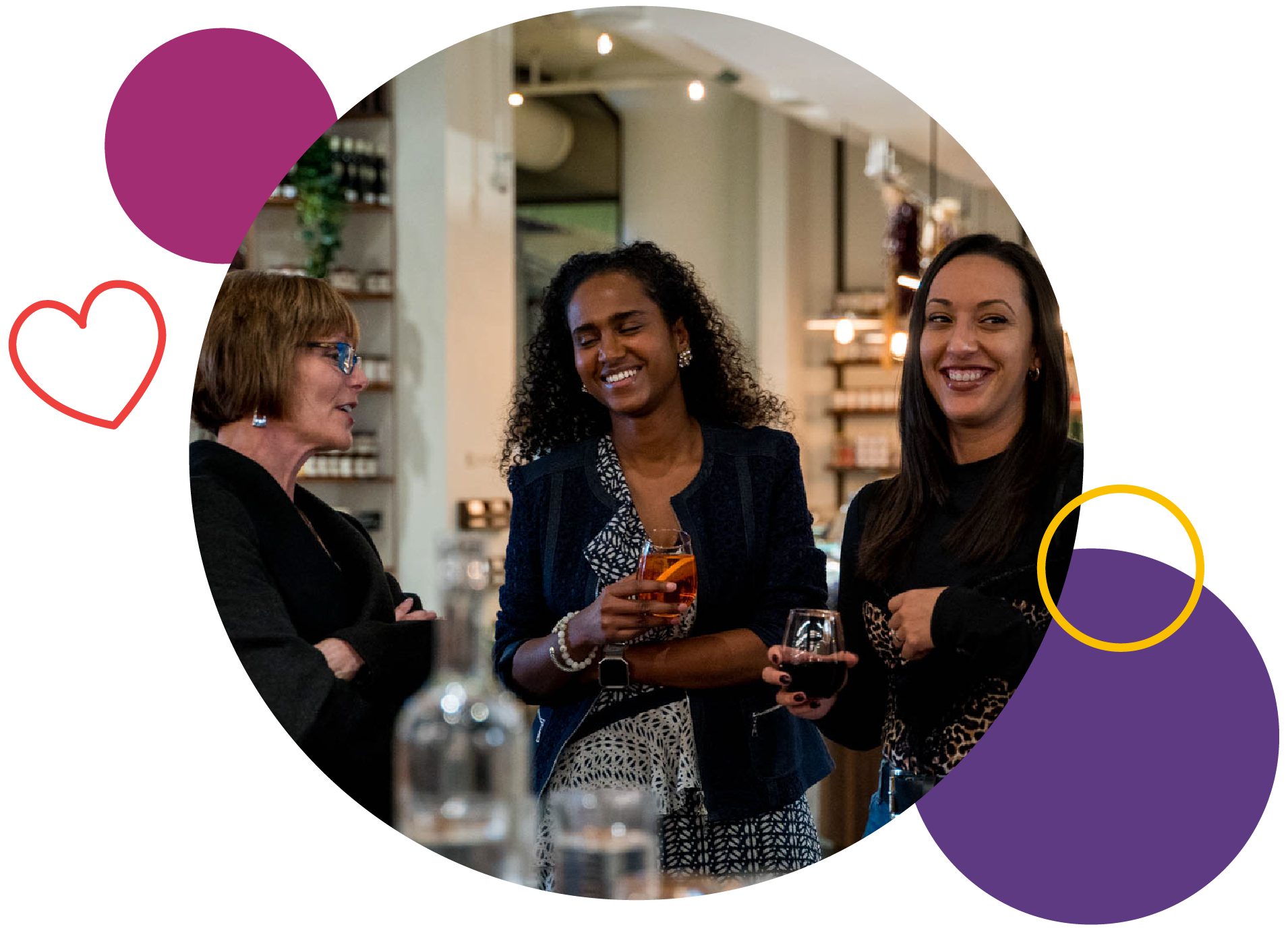 Conversation Topics in the Meaningful Connections Package

Belonging
A conversation about belonging, and how we can come together to create a more welcoming world for all.

Psychological Safety
A conversation about psychological safety in the workplace, why we need it and how we create it.

Cheers & Check-Ins
A fun way for teams and groups to connect with each other on a human level.

Nurturing Workplaces
A conversation exploring how we can prevent burnout by creating a more nurturing workplace.

Reflect & Refresh
A conversation to reflect on what we've learned, celebrate what we've gained, and look forward with hope for the future.

Culture and Community
A conversation about culture and community in a workplace transformed by Covid-19.
MEANINGFUL CONNECTIONS PACKAGE
Everything you need to lead meaningful conversations
1. Meaningful Conversation Topic Guides (4 guides)
Our Conversation Guides have been well-researched, piloted, and proven to be powerful experiences that can be held in 60 or 90 minutes, both in person and online. With our award-winning structure and content, these guides will help you have informative and impactful conversations about topics that are important to you.
2. Facilitation Training (10 seats)
The Inclusivv Facilitator Training gives you the skills and framework for how to create brave spaces for meaningful dialogue and human connection while hosting conversations either online or in person.
Train up to 10 people in the art of empathetic facilitation. The skills gained can be easily transferred to anyone who wants to learn how to hold space for diverse perspectives in a respectful manner.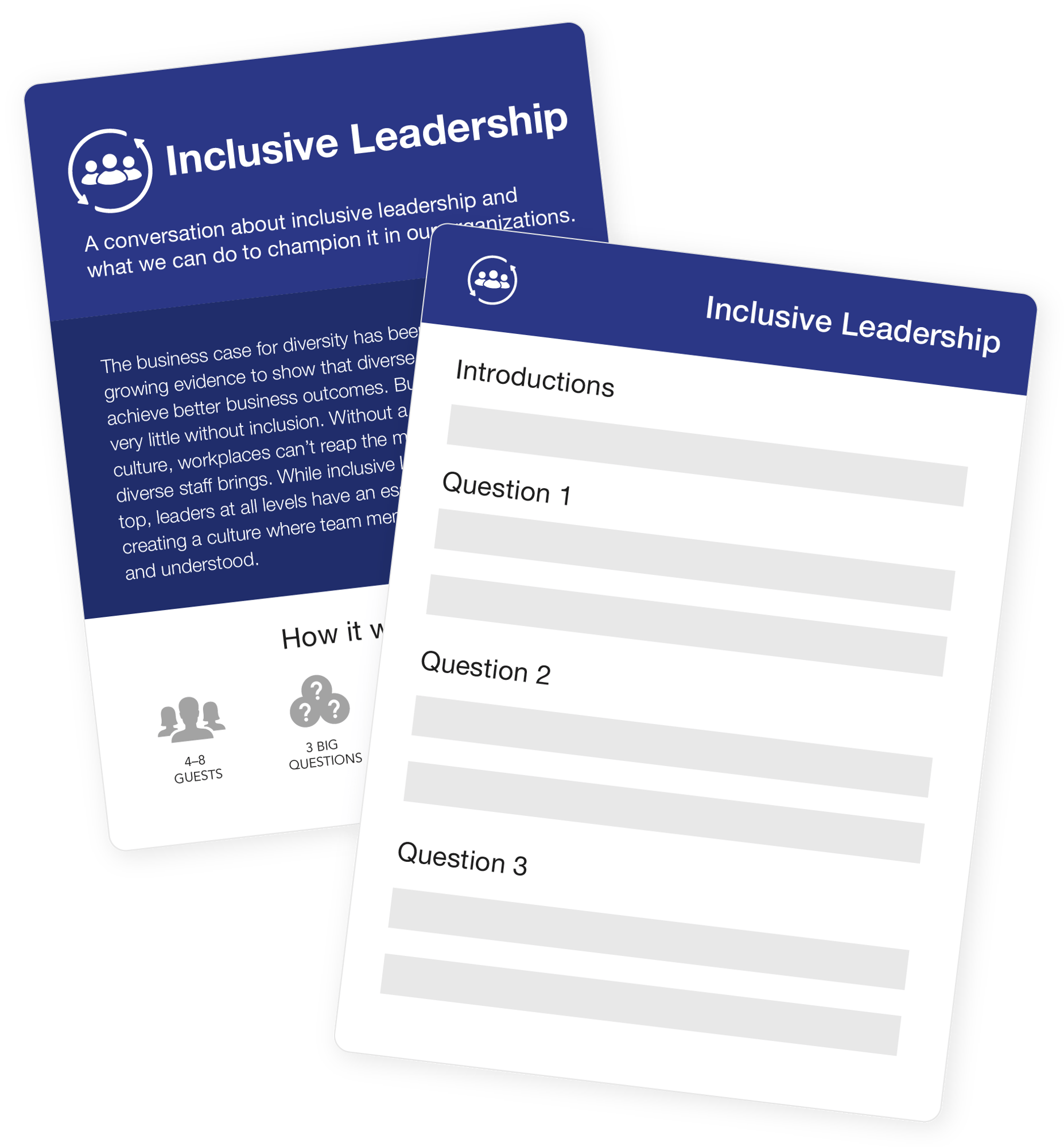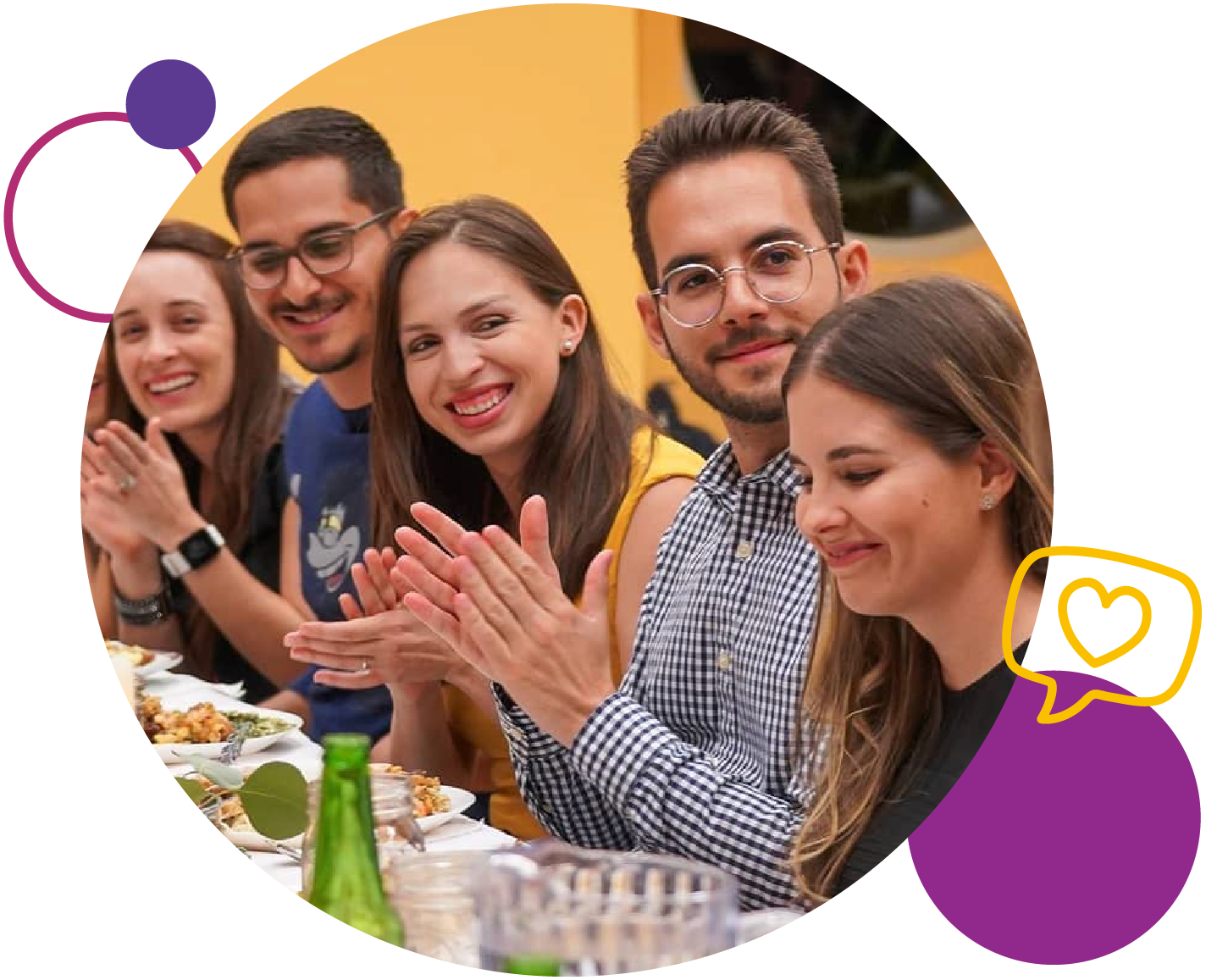 3. Best Practices for Employee Engagement & Implementation
With Inclusivv Content Subscription, you receive the learnings we've gained from helping organizations and communities lead conversations over the past seven years.
Get access to our 5 Best Practices for Engaging Employees in Meaningful Conversations guide, as well as a sample rollout plan and access to our library of knowledge-based articles to assist you on your journey.
Meaningful Connections Package Pricing
We offer inclusive pricing, so we can provide everyone an experience like no other.
Corporation and Government
$18,000 / year
Are you a small or large organization, or government? Gain one-year access to our Meaningful Connections Package and start having meaningful conversations, so that everyone can bring their gifts and strengths to the table.
---
Facilitation Training (10 seats included)
4 Conversation Guides (one for each topic)
Engagement Package (playbooks, articles and more)
Learning Resources and Actions (for each topic)
Non-Profit and Education
Contact Us
Are you a non-profit organization or educational institution? With our Meaningful Connections Package, you get one-year access to six conversations and resources to create more connected communities.
---
Facilitation Training (10 seats included)
4 Conversation Guides (one for each topic)
Engagement Package (playbooks, articles and more)
Learning Resources and Actions (for each topic)
Bring these conversations to your organization or community
Want to learn more? Talk to one of our conversation experts today to find out more about this package and how you can bring your people together for powerful dialogue.