Imagine being asked by one of your company leaders to build out meaningful programming for your employee resource group or your entire company. Now, imagine having to do this on your own, without any real expertise on the topics.
This is a reality for so many leaders today. Their struggle is real because they feel the weight of the opportunity and the responsibility to do it right.
These leaders are hungry for quality content, including curated resources to send out for cultural heritage months and internal events. They need thoughtful questions to engage their employees in meaningful conversation. And they need handy follow-up resources and actions to create real and lasting change.
Enter: Inclusivv.
We meet these leaders and relieve all their fears, bringing joy to their hearts with our newest offering.
INTRODUCING Inclusivv's Content Subscription: Everything you need to lead meaningful conversations.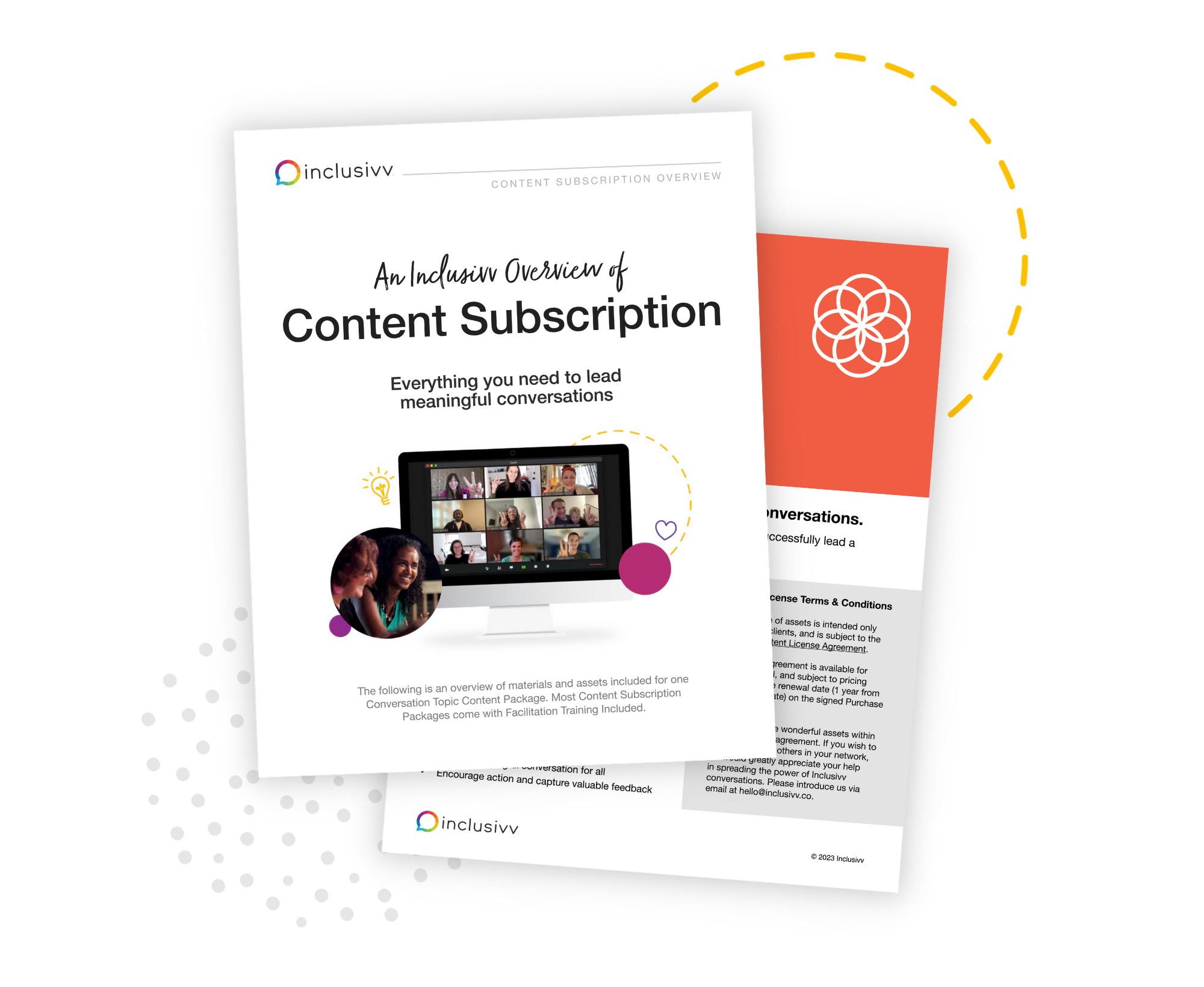 Download our Content Subscription Overview Guide
Imagine as that leader, being able to choose from a library of over 50+ conversation topics that you can use for leadership development, DEI (Diversity, Equity, and Inclusion) education, team-building, and creating a speak-up culture. How awesome must you feel? We know. Because this library has taken over five years to complete, and each topic includes the following items to make your life easier.
Here's what's included with each conversation topic:
Conversation Guide: A structured guide to facilitate meaningful conversations.
Conversation Card: A 5x7 card with the structured questions for in-person events.
Conversation Graphics: Eye-catching visuals to increase participant engagement.
Conversation Microlearnings: Read / Watch / Listen content for continuous learning.
Conversation Presentation Deck: Ready-made presentations to guide your discussions.
Conversation Actions: Curated resources to turn talk into action.
Conversation Follow-Up Survey: Gather feedback and insights from participants.
Conversation Sample Email Invitations: Pre-written invites for seamless event planning that can be tweaked to fit your organization's brand voice.
But that's not all!
We're excited to offer an incredible bonus with your Inclusivv Content Subscription. Alongside all the conversation materials, you'll also receive:
10 Seats to Inclusivv Facilitator Training
With this valuable addition, you can empower up to 10 of your team members to learn the art of facilitation. They'll acquire the skills to engage people in an authentic and meaningful way during Inclusivv conversations. This training ensures that you have a team of skilled facilitators ready to lead impactful discussions within your organization.
Meaningful Conversation Topics
We've done the additional hard work of creating packages of content based on the most popular topics for our existing clients.
The most popular package has been our 4-topic Inclusion & Belonging Starter Package. This is perfect for organizations on the starting line, looking for new creative ways to bring everyone along on your DEIB journey.
INCLUSION AND BELONGING STARTER PACKAGE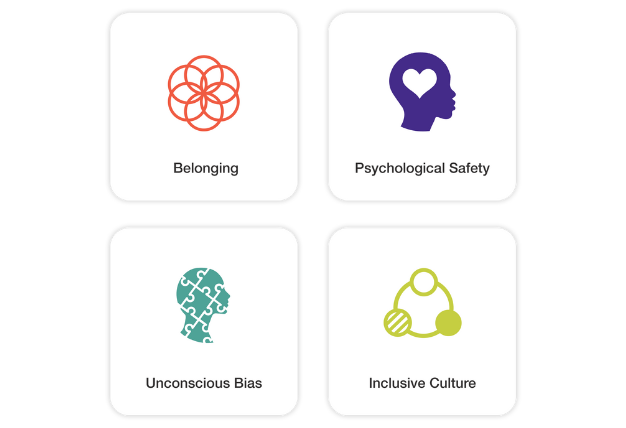 We've also designed 6-topic packages and 12-topic packages, perfect for those who are eagerly building out learning journeys for onboarding or leadership development.
Here are all the curated content packages we offer:
And if you want access to our complete library, you can get that too! Did we mention we have special rates for nonprofits and schools? Book time here to chat with us to hear about our special pricing.
From the beginning, our mission with Inclusivv is to make it as easy as possible for you to lead meaningful conversations.
MENTAL HEALTH AND WELL-BEING PACKAGE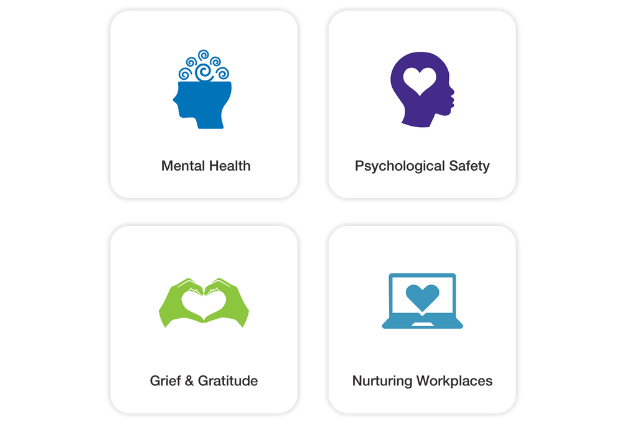 Unlocking Meaningful Conversations
In a world where meaningful conversations are the driving force behind change, Inclusivv's Content Subscription empowers you to lead discussions that matter. Here's how our innovative solution can transform your approach to meaningful conversations, both online and in-person:
1. Diverse Conversation Topics
Our extensive library of 50+ conversation topics covers a wide range of subjects, from diversity and inclusion to leadership development and team-building. With this vast selection, you can tailor discussions to address your organization's unique needs and goals.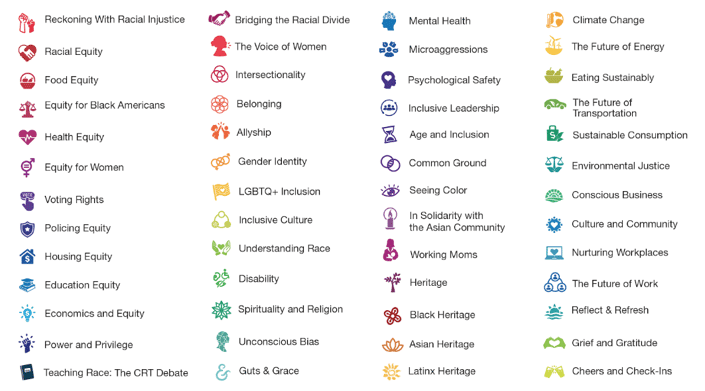 Browse all of our 50+ Conversation Topics by Downloading our Inclusivv Catalogue
Whether you're focusing on celebrating cultural heritage months, fostering inclusivity, or enhancing employee engagement, you'll find a wealth of resources at your fingertips. Say goodbye to the stress of brainstorming conversation topics; Inclusivv has you covered.
2. Comprehensive Conversation Kits
Each conversation topic comes complete with a comprehensive kit that simplifies the process of planning and facilitating meaningful discussions. Let's dive into what you can expect:
Conversation Guides
Our piloted and powerful conversation guides provide step-by-step instructions and structured questions to help you lead engaging and impactful conversations. Whether you're a seasoned facilitator or new to the role, these guides empower you to help your audience navigate discussions with confidence.
Conversation Cards and Graphics
Visual aids, including conversation cards and graphics, enhance the discussion experience. These eye-catching resources stimulate dialogue and make complex topics more accessible. They're perfect for sparking interest and facilitating inclusive conversations.
Our conversation cards are 5x7 inches and intended to be printed for in-person event use. They have the prompts and structured questions on them for easy reference for participants during the conversation.
Microlearnings and Presentation Decks
Our bite-sized microlearnings and presentation decks offer valuable insights and visual aids that support learning and retention. These resources are designed to complement your discussions, making them more dynamic and engaging.
Our microlearnings are typically something to read, watch and listen. They are well-researched and curated to deepen your understanding of the topic before each conversation.
Actionable Takeaways
Turning conversations into action is vital for creating real change. Inclusivv provides actionable takeaways that empower participants to apply what they've learned to their daily lives and work environments. For example: donating to a related cause, taking a free course, or signing a petition. These actions drive meaningful results.
Feedback and Insights
To continuously improve your conversation facilitation, our packages include follow-up surveys to collect feedback and insights from participants. This data allows you to fine-tune your approach and ensure that each discussion is more meaningful than the last.
CULTURAL HERITAGE PACKAGE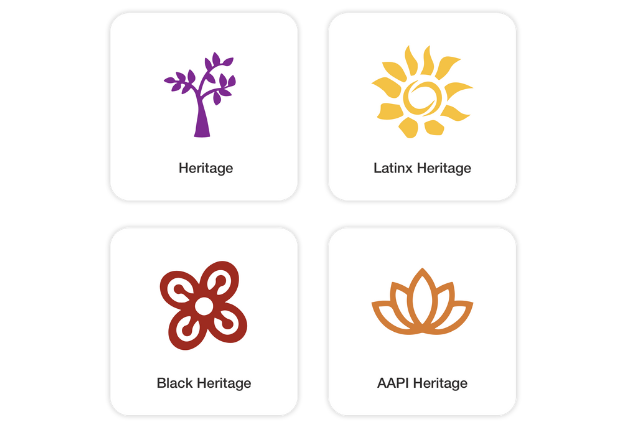 3. Tailored Packages for Your Needs
We understand that organizations have diverse requirements when it comes to meaningful conversations. That's why we offer tailored packages to suit your specific goals:
Inclusion & Belonging Starter Package: Ideal for organizations beginning their DEIB journey.
Content Packages: Choose from 4-topic, 6-topic or 12-topic packages for onboarding, employee engagement, ERG curriculum or leadership development.
Complete Library Access: Gain access to our entire library and explore over 50+ conversation topics.
PRIDE PACKAGE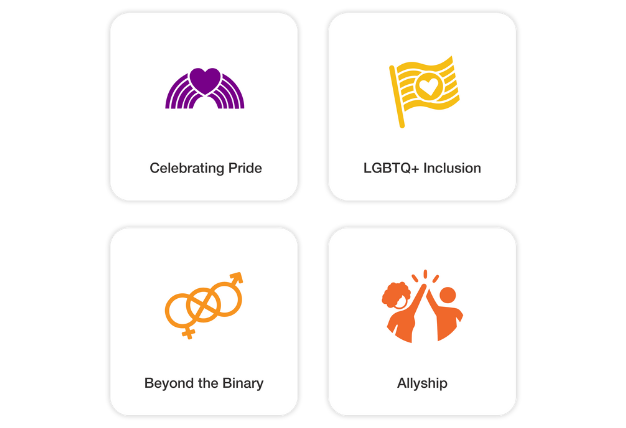 4. Special Rates for Nonprofits and Schools
At Inclusivv, we're committed to making meaningful conversations accessible to all. That's why we offer special rates for nonprofit organizations and educational institutions. Your mission to foster inclusivity and understanding aligns with ours, and we want to support you in every way we can. Book time here to chat with us about our special pricing.
5. One-Year Subscription
With Inclusivv Content Subscription, you'll have a full year of access to the conversations and resources you choose from our Conversation Catalogue. This ensures ongoing support for your organization's DEI initiatives, leadership development programs, and employee engagement efforts. It's a commitment to long-term positive change through meaningful conversations.
How To Have a Meaningful Conversation
Inclusivv Content Subscription is more than just a resource—it's a catalyst for change. With our conversation packages and commitment to inclusivity, we empower you to lead discussions that drive real transformation within your organization.
Remember, "The best path to inclusion is through conversation." Let Inclusivv be your guide on that path.
Book a Content Subscription Demo and experience the power of meaningful conversations.
WOMEN IN LEADERSHIP PACKAGE